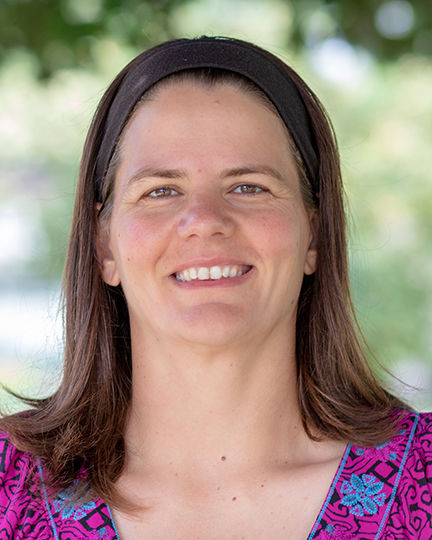 147 Shenango Avenue
Sharon, PA 16146
Biography

I grew up on a farm in the central San Joaquin Valley of California raising animals and loving nature. I fell in love with biology at a young age and went on to pursue a Bachelor's at the University of California Berkeley. Upon completion of my degree, I went on to graduate school at Southern Illinois University Carbondale where I earned a PhD in Plant Biology. During my first job at a small private liberal arts college in Iowa, I found my true passion: teaching. I love to spread the joy and wonder of science to all people.

Here at Penn State Shenango, I teach a wide variety of classes including major's and non-major's biology, plant biology, environmental science, and sustainability. I volunteer in a number of outreach activities that help to connect science with the general public.

In my spare time, I enjoy hiking and riding bikes with my husband and two sons. I also swim and occasionally compete in triathlons.
Research Interests

Botany, especially medicinal plants, and bryophyte

Ecology of prairies and woodlands

Environmental sustainability
Publications

d'Artenay, Tamrya D., and Karen S. Renzaglia. "Architecture of the mid-stage spermatid of Aneura pinguis (Aneuraceae)." The Bryologist 114.1 (2011): 28-37.
Education

PhD in Plant Biology, Southern Illinois University Carbondale (2011)

Bachelor of Arts in Integrative Biology, University of California Berkeley (2004)