Events scheduled for Nov. 14 and 21 at the eCenter @ LindenPointe in Hermitage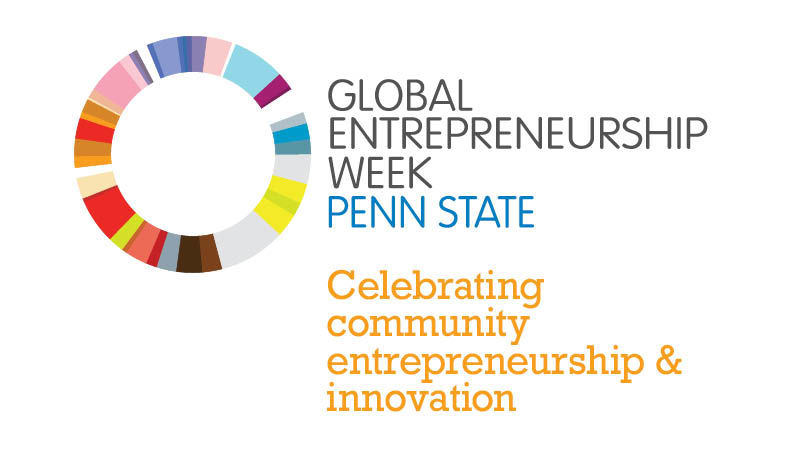 SHARON, Pa. — Penn State Shenango will hold two events in November in recognition of Global Entrepreneurship Month. Matt Caputo, assistant teaching professor of engineering, will present "The Re-design of the OneCar, a Multi-Disciplinary Approach" at 5:30 p.m. on Thursday, Nov. 14. The second presentation, "Opportunity and Reward: Bridging the Gap between Engineering & Ecology," will be given by Dan Wallace and Brian Pancher of the WallacePancher Group at 5:30 p.m. on Thursday, Nov. 21. Both events will be held at the eCenter @ LindenPointe in Hermitage. Light refreshments will be served.
"The Invent Penn State initiative supports entrepreneurship as a global social movement," said Georgia Macris, Penn State Shenango business faculty member and director of the VenturePointe incubator. "We strive to catapult our students beyond the classroom by helping them develop a mindset where they can recognize and create opportunities to solve problems. VenturePointe is our Penn State community-based "think tank incubator" where entrepreneurs from various degree programs are provided with substantive support from the Invent Penn State Initiative."
Matt Caputo — 'The Re-design of the OneCar'
Caputo's talk on the redesign of the OneCar presents the results of this year's assignment from Penn State Shenango's introduction to engineering design course. The assignment required first-year engineering students to redesign a car with the goal of improving functionality. This talk will discuss the assignment from an educational approach, how the students conducted their design project, and present the results of their findings.
A native to the Shenango Valley, Caputo graduated from Farrell High School and earned his doctorate from Youngstown State University, where he studied materials science and engineering. He strives to provide an excellent student experience. Each year, Caputo and the engineering students visit a local industry to learn about manufacturing processes and observe classroom theory firsthand. He is actively involved in research activities with his students, who are currently building a metallic-powder 3D printer and investigating surface qualities of 3D printed plastics.
Since joining the Shenango campus faculty in 2018, Caputo has been active in community-campus activities, including a "Canstruction" event in collaboration with Sharon Elementary School, which resulted in the donation of more than 1,800 canned goods to families in need; and the VenturePointe committee, which encourages and supports entrepreneurism for Penn State Shenango students.
Dan Wallace and Brian Pancher — 'Opportunity and Reward'
WallacePancher Group's mission is "To utilize our unique approach in seamlessly integrating our civil and environmental expertise to consistently deliver innovative, timely, and cost effective solutions to our clients." Wallace and Pancher have been living their mission and vision every day for the last two decades while completing hundreds of projects for a wide array of clients.
From humble beginnings, their firm has grown to 40 professionals and five offices, including engineers, scientists and landscape architects, to bring excellence to their clients who need expert advice. From oil and gas to transportation, streams and wetlands, WallacePancher is on the cutting edge of bridging the gap between engineering and ecology.
Wallace and Pancher are both co-owners and founders of the company. Wallace is the lead for the company's civil engineering activities. He has over 30 years of planning and design experience in Ohio, Pennsylvania and West Virginia on residential and commercial land development and transportation projects. His experience includes all facets of land development design, transportation design, wetland and stream assessment and restoration, and federal and state permitting. For nearly 10 years, WallacePancher Group provided construction services to clients. Wallace led these efforts for a wide range of projects, including stream and wetland mitigation/restoration, parks and walking trails, commercial landscaping, and parking lots. Wallace has served on Youngstown State University's Civil Engineering Advisory Board for over 15 years and has taught engineering classes at Youngstown State University and Penn State Shenango. He received both his master's and bachelor's degrees in civil engineering from Youngstown State University. He is a licensed professional engineer in Ohio, Pennsylvania, West Virginia and New York.
Pancher oversees the company's environmental activities. He has over 20 years of experience in leading and coordinating multidisciplined projects for oil and gas, coal, and commercial clients. His expertise includes ecological analysis, resource management and planning, natural resource inventory, wetland delineations, stream and riparian assessments, watershed planning, and permitting on both public and private projects in Ohio, Pennsylvania, West Virginia and various other states. He has been instrumental in the development of industry standards and techniques for applied restoration ecology. He holds a master's degree in natural resources from the University of Wisconsin-Stevens Point and a bachelor's degree in wildlife and fisheries science from Penn State.
For more information about Global Entrepreneurship Month or Penn State Shenango's VenturePointe incubator, contact Macris at 724-983-2942 or email her at [email protected].