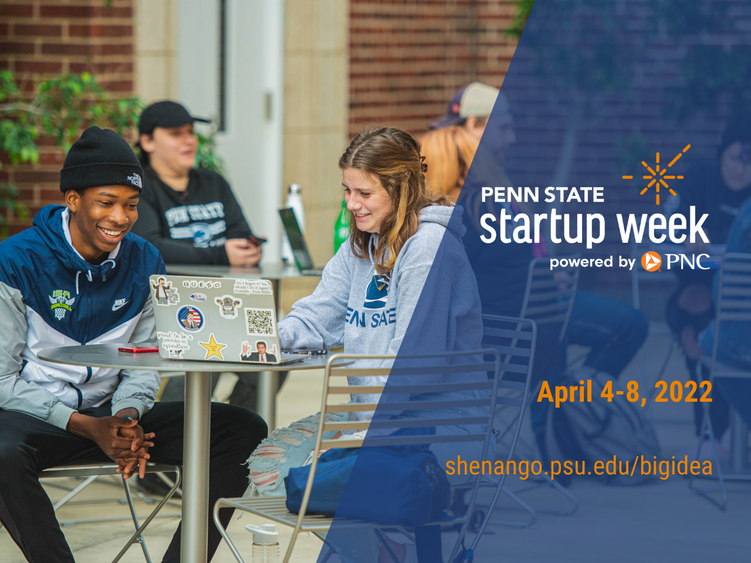 SHARON, Pa. — Penn State Shenango's VenturePointe business incubator, the eCenter @ LindenPointe, and Penn Northwest Development Corporation are now accepting applications for the annual "Shark Tank"-style "What's Your Big Idea?" Challenge on April 7, in conjunction with Penn State Startup Week. Pennsylvania residents, students, alumni, entrepreneurs and innovators are invited to enter the challenge.
Community members with innovative ideas can submit their application to the committee and read more information about the challenge online at shenango.psu.edu/bigidea. Submissions are due Feb. 18.
"'What's You Big Idea?' is a challenge to make you think creatively — to expand your innovative skill set," said Georgia Macris, assistant teaching professor and VenturePointe coordinator. "Plus, it's a great exercise to expand your social and professional networks."
The challenge's committee will select up to six contestants to pitch their idea live in April. Assistance will be given to each of the contestants to perfect their pitch before the presentation.
2017 "Big Idea" winners Ali Izzo-Linton and Holly Masters went on to launch Purpose Therapy Subscription Box, a gift box for older adults that features useful products and personalized items. The business continues to receive national accolades.
If contestants prefer to submit their idea in person, paper forms can be retrieved in Penn State Shenango's Student Affairs office, located in Sharon Hall 103, or at the eCenter @ LindenPointe in Hermitage. Physical submissions are due by end of business on Feb. 18.
The April 7 competition will be livestreamed on the Penn State Shenango YouTube channel at 5:30 p.m. For more information about Penn State Startup Week or VenturePointe, contact Macris at [email protected].