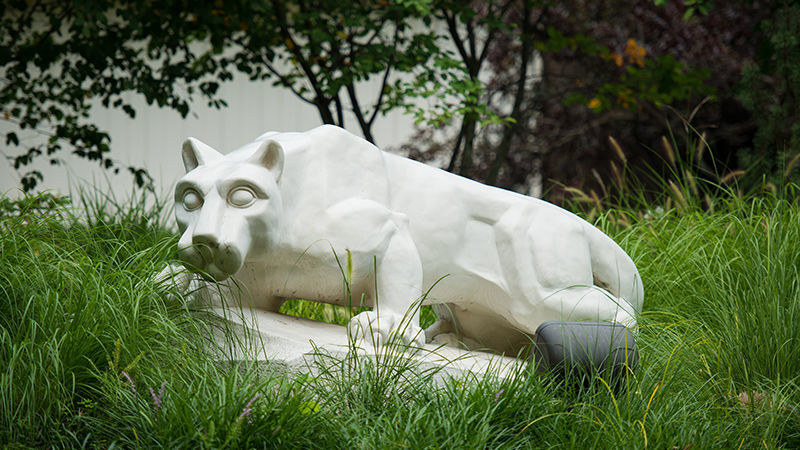 SHARON, Pa. — Following the May 9 University-wide livestreamed commencement ceremony, Penn State Shenango will host a virtual social get- together for the class of 2020 and faculty, alumni and staff.
The May 9, 2 p.m. livestreamed ceremony will recognize all Penn State undergraduate and graduate students. Graduates' family and friends are invited to log in to the livestream as the University recognizes and confers Penn State degrees. Viewers can watch the ceremony at spring2020.commencement.psu.edu.
After the official commencement ceremony, Penn State Shenango graduates, friends and families will have access to a webpage featuring video remarks from Shenango Campus Director and Chief Academic Officer Jo Anne Carrick and student speaker Anthony Costa. Each graduate will have a shareable digital slide on this website.
A virtual gathering for Shenango campus graduates will begin at 3 p.m. so graduates can celebrate their accomplishments with their instructors, campus staff, and the Penn State Shenango Alumni Society. Celebrators can join the Shenango campus gathering on Zoom.
"This virtual celebration is just one piece of how we plan to recognize our Class of 2020," says Carrick. "At the appropriate time, our 2020 graduates will be invited at a later date to walk in an on-campus commencement ceremony and celebrate their accomplishments with our community, family and friends."
Graduation caps and tassels are being mailed to all spring graduates. The Class of 2020 is encouraged to tag Penn State Shenango on social media with photos of their caps, at-home celebrations, or selfies, with these printable signs. Participants can use #PSUgrads in their posts to share.