Event sponsored by Penn State Shenango benefiting THON and various local restaurants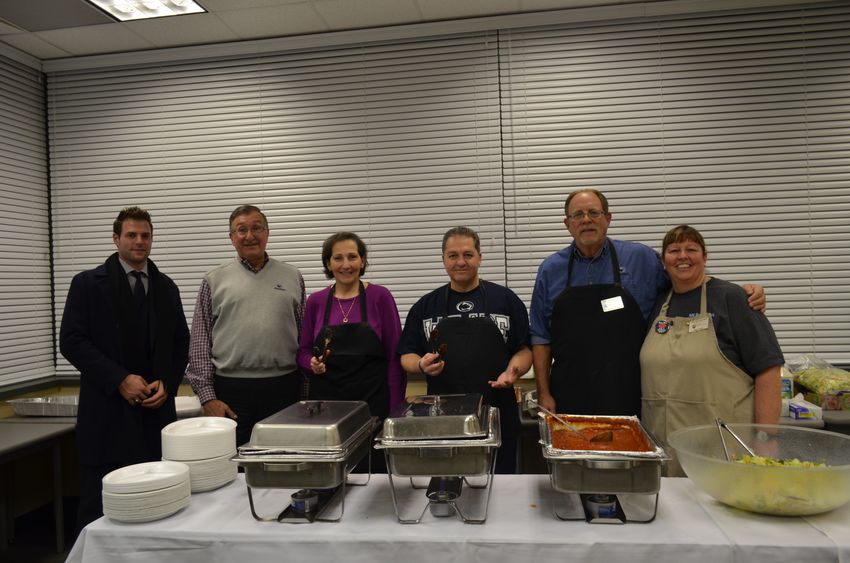 SHARON, Pa. — On Friday, Jan. 22, 2016, Penn State Shenango will host its fourth annual THON spaghetti dinner fundraiser from 5 to 8 p.m. in the campus auditorium. The event is sponsored by Penn State Shenango benefiting THON and various local restaurants. All proceeds will support kids with cancer.

Dinner will include spaghetti and meatball, salad, bread, cake and beverages. Takeout meals will also be offered. Tickets may be purchased in advance for $8 or at the door for $10. Children under 5 years of age are free and senior citizen 65+ tickets are $5 anytime. For advanced ticket sales, stop in the Penn State Student Affairs Office in Room 103 of Sharon Hall, located on Penn Avenue in downtown Sharon (campus will be closed from Dec. 24 through Jan. 3). In addition to dinner, a basket raffle will be available. Each purchased dinner ticket will include one free basket ticket. Other basket raffle tickets may be purchased at the event.

"I've been an active member of THON since my freshman year in 2012, and witnessing the incredible efforts to raise funds 'For the Kids' has truly changed my life," said Khyana Johnson, Penn State Shenango's THON chair. "Each year, we actively reach out to the community to spread awareness of what THON is all about, and we can't thank those businesses and individuals enough for helping us out. THON is more than helping kids with cancer. It is raising money to find a cure and helping these kids' families so that they never have to see a medical bill. I will never forget the appreciative looks on the faces of the families at the Bryce Jordan Center at the end of THON weekend when we announce our year's total fundraising efforts. THON donors continue to make our dreams obtainable, including the generous contributions from friends of Penn State Shenango."

THON is the largest student run philanthropy in the world, where students passionately raise money to create awareness opportunities, fund research, and assist families struggling with the fight against cancer. Since 1977, when THON was first established, Penn State students have raised more than $127 million for the Four Diamonds Fund. This effort engages more than 15,000 students across the Commonwealth of Pennsylvania, and Penn State Shenango students are especially motivated to make a difference. In 2014-15, Penn State Shenango raised more than $7,700, and the campus is committed to reaching this year's goal of $11,000 with the support of the local community.

"At last year's spaghetti dinner, we reached a record-breaking goal of raising close to $2,000 on this one event," continued Johnson. "As the president of THON, I expect to exceed that amount before I graduate this coming May."

If you are unable to make the event, but would like to make a contribution to pediatric cancer, you may donate online at www.thon.org (please use Penn State Shenango's code #167).

For more information, contact the Penn State Shenango Student Affairs office at 724-983-2836.