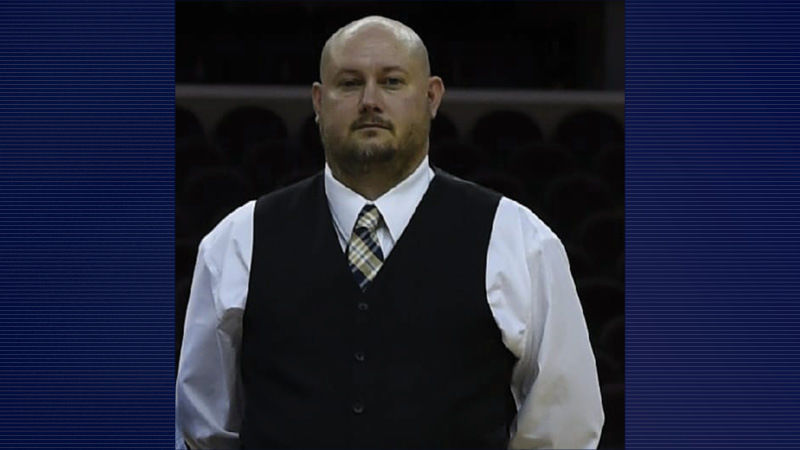 SHARON, Pa. — Penn State Shenango's Interim Director of Athletics David Jackson recently announced Daniel Johnson as the campus's new head women's basketball coach. Johnson will lead a program that will begin play in the 2021-22 season, funded largely through a $20,000 gift from the Penn State Shenango Alumni Society.
Johnson elaborated on his new opportunity, "I'm looking to hit the ground fast with recruiting student-athletes to Penn State Shenango and telling them everything this campus has to offer."
Penn State Shenango Alumni Society President Carl Aaron Sizer said, "The growth of athletic programs is critical to overall campus growth. The Alumni Society's commitment to widening the offerings at our campus has been unrivaled, and making a $20,000 pledge to the Women's Basketball program continues our commitment. It's our society's belief that this pledge will continue to send the strong message that our campus and alumni support women's athletics."
"I am excited to have Coach Johnson join the Penn State Shenango Athletics family," Jackson said. "He displays the passion, energy, vision, and experience we were searching for in a candidate to lead our new women's basketball program. Daniel's familiarity with the USCAA, ties to Northeast Ohio, and tireless work ethic are the reasons I believe he will create meaningful relationships in the community and build a competitive team on the court and more importantly in the classroom."
Johnson comes to Shenango after three years of coaching high school basketball in Florida and has prior college coaching experience from the University of Maine at Fort Kent, Malone University, Crossroads College, and Kent State University-Tuscarawas.
Penn State Shenango competes in the Penn State University Athletic Conference (PSUAC), and is nationally affiliated with the United States Collegiate Athletic Association (USCAA). In addition to the 13 campus conference members in the PSUAC, the Shenango Lions compete against other local colleges and universities.
Read the full release on Penn State Shenango Athletics website. Future Shenango Lions can submit a recruiting questionnaire to contact a coach.
About Penn State Shenango
Penn State Shenango provides an affordable and accessible education, while prioritizing the quality and rigor expected at a world-class campus of Penn State University. The Shenango campus is located in Sharon, Pennsylvania. midway between Erie and Pittsburgh, near the Ohio boarder.
The Shenango campus offers 14 undergraduate degree programs to 400 students, in addition to a master of science in nursing. The campus also offers the first two years of study leading to more than 275 majors offered throughout Penn State – this path is called the 2+2 plan.