Dashboard includes data on the number of cases that are no longer active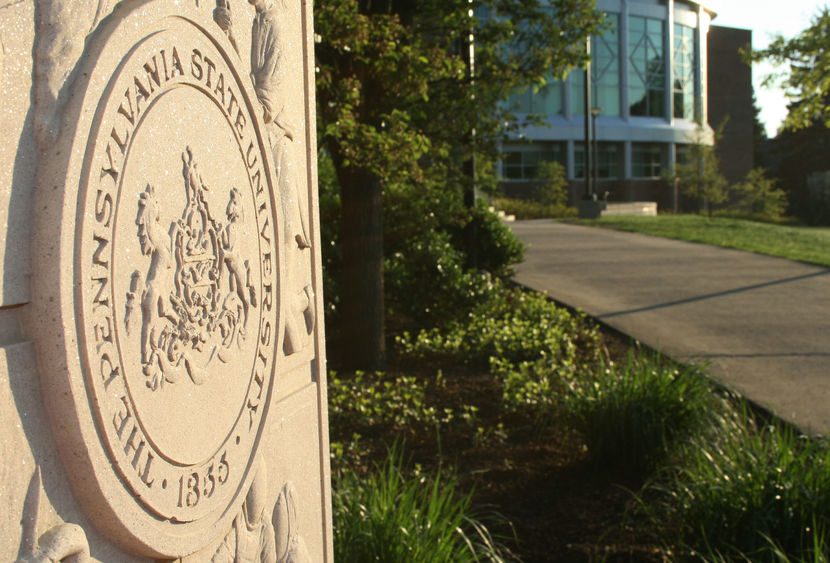 UNIVERSITY PARK, Pa. — Penn State released its preliminary coronavirus testing results for the period of Sept. 11 to 17 on its COVID-19 dashboard today (Sept. 18). Among students tested at the University Park campus whose test results have been received, Penn State received 306 positive results from its on-demand testing and 14 positive results from its random testing program.
Tests administered later in the week are still pending results, which can take 48 hours or more and will be included in the dashboard update on Tuesday, Sept. 22.
The dashboard now includes data on the number of cases that are no longer active, representing individuals who have completed their required isolation period. At this time, 656 students at University Park have completed their isolation period.
The data for the week of Sept. 4 to 10 has also been updated as additional test results came in and were validated. The dashboard, when updated and posted with new data, is only a snapshot at that one point in time and cannot be considered a final reporting as test results are still pending for the Sept. 11 to 17 time period.
There are no new employee positives recorded on any Penn State campus for the period of Sept 11 to 17.
The dashboard indicates the following student testing results for Commonwealth Campuses:
Abington: one on-demand testing positive for the period of Sept. 4 to 10
Altoona: one random testing positive for the period of Sept. 11 to 17, one random testing positive for the period of Sept. 4 to 10 and one on-demand testing positive for the period of Sept. 4 to 10
Behrend (Erie): one random testing positive for the period of Aug. 21 to 27
Hazleton: one random testing positive for the period of Sept. 4 to 10
Shenango: one on-demand testing positive for the period of Aug. 28 to Sept. 3
The dashboard also includes one positive on-demand testing result for the period of Sept. 11 to 17 among College of Nursing students who are in Hershey for their upcoming clinical rotation. The result is listed under the "Hershey" tab due to their geographic location, however, the nursing students have not started their clinical rotations, so contact with any patients has been limited.
Students who test positive are being placed in isolation and, through robust contact tracing, close contacts of the infected individuals are being identified and must remain in quarantine for 14 days from the last contact with the infected individual.
"While the random testing numbers appear to be lower than last week, we must remain cautious as we have changed the process for those tests and there are still many test results pending," said Penn State President Eric J. Barron. "We can maintain on-campus learning and working at this point, but we all have to continue to act safely and responsibly by masking, social distancing and limiting socializing to roommates or a small group of friends who are following the same critical guidance."
Last week, the random testing surveillance program shifted to pooled testing of nasal swabs. As a result, there is a two-step process before a student receives a positive result. After a student is tested, the samples are pooled and tested by the Testing and Surveillance Center (TASC). If a pool results in an indeterminate result, all persons in the pool are referred to University Health Services (UHS) for further testing. The individuals with indeterminate results go to UHS for a second test, and results may take an additional 24-48 hours to return. This process may take several days, in total. Students who are tested at UHS during this process are provided with the appropriate support for isolation until the test results return. The decreasing rate of positivity among random testing results at this time is a reflection of pending results and should not be interpreted as more meaningful than that.
Penn State experts are continuing to track current trends and continuously monitoring local, state and national disease data. The University is working closely with officials from the Pennsylvania Departments of Education and Health, as well as local public and private organizations, to carefully monitor the prevalence of coronavirus in Centre County to determine if the virus is moving from the campus community to the local community and, if so, to develop strategies to mitigate such spread.
To continue on-campus learning, work and other activities through the fall semester, it's vital that students, faculty and staff at all campuses and in adjacent communities do their part to limit the spread of COVID-19 — and support the effort to "Mask Up or Pack Up." The University urges everyone to continue to wear face masks, practice social distancing and avoid gatherings entirely.
Students who are experiencing COVID-19 symptoms or believe that they may have been a close contact of an infected individual are urged to utilize the University's health care resource to seek out testing and facilitate contact tracing. At University Park, students with health concerns should call the 24/7 Advice Nurse at 814-863-4463 or the appointment line at 814-863-0774 to schedule an appointment. Commonwealth Campus students should contact their campus' health care services.
For the latest updates and information on Penn State's response to the coronavirus pandemic, including frequently asked questions and information specific for students, faculty and staff, visit virusinfo.psu.edu.