Students can now be guaranteed up to $5,000 in scholarships per year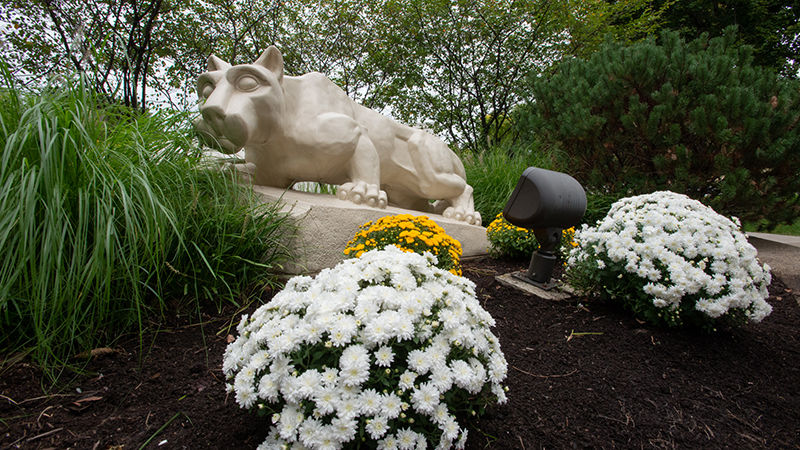 SHARON, Pa. — The high school class of 2021 will benefit from more opportunities to leverage their grade-point average through Penn State Shenango's "$3,000 for a 3.0 GPA" scholarship program.
Shenango's scholarship program is entering its fifth year of guaranteeing admitted students $3,000 in scholarships with the only qualification of having a 3.0 GPA. No extra applications, no required SAT or ACT score and no additional hassle.
"We have high achieving students join us every year and we wanted to find more ways to reward them for their academic accomplishments," said Shawn O'Neil, student aid coordinator. "We're keeping '$3,000 for a 3.0,' but adding more tiers to help more students."
GPA-driven scholarship tiers
"Inspire" tier awards $2,000 to students with a 2.8 GPA
"Discover" tier awards $3,000 to students with a 3.0 GPA
"Innovation" tier awards $4,000 to students with a 3.25 GPA
"Nittany" tier awards $5,000 to students with a 3.5 GPA
Director of Enrollment Chuck Greggs said, "I understand the difficult financial situation some families are in right now. We are the only campus to guarantee scholarships to future students up front because we want to make a Penn State education accessible."
Penn State Shenango awards more than $700,000 in scholarships to students annually and has not raised tuition for the past seven consecutive years.
In addition to the upfront savings the first year, the scholarship program is renewable from year to year for students who maintain a 2.5 collegiate GPA at the Shenango campus for a total award totaling in up to $20,000. Adult and transfer students are also eligible for the scholarship program.
Penn State Shenango offers 14 undergraduate majors and the first two years of more than 275 majors through Penn State's 2+2 plan. Future students should apply to Penn State by Nov. 1 and complete their Free Application for Federal Student Aid by Dec. 1 for maximum student aid consideration. For more information about the "$3,000 for a 3.0 GPA" scholarship program, visit shenango.psu.edu/gpa or contact the Admissions Office at 724-983-2803.
Applying to Penn State for fall 2021
Attend a Shenango admissions event to receive a waiver for Penn State's $65 application fee. The waiver is valid at all Penn State locations when applying through the MyPennState application.

Apply through the MyPennState application at admissions.psu.edu to redeem your fee waiver.
Penn State will be test-optional for summer and fall applications in 2021. Students will have the opportunity to include SAT or ACT exam scores in the evaluation of their application.
Students complete the Self-Reported Academic Record (SRAR) to submit their high school record — no transcript needs to be sent to Penn State from their high school while applying.

Submit a Free Application for Federal Student Aid (FAFSA). Penn State's recommended FAFSA filing date is Dec. 1 for new students.
Sit back and wait. Applicants that submit their application, SRAR and any other required materials by the Nov. 15 Early Action deadline will receive a decision by Dec. 24. Early Action applicants will be part of early financial aid awarding, beginning mid-February.
Applications submitted after Nov. 1 will be processed and awarded financial aid as quickly as possible.