Project includes modernization and renovation of laboratories, classrooms, student spaces, faculty offices and building systems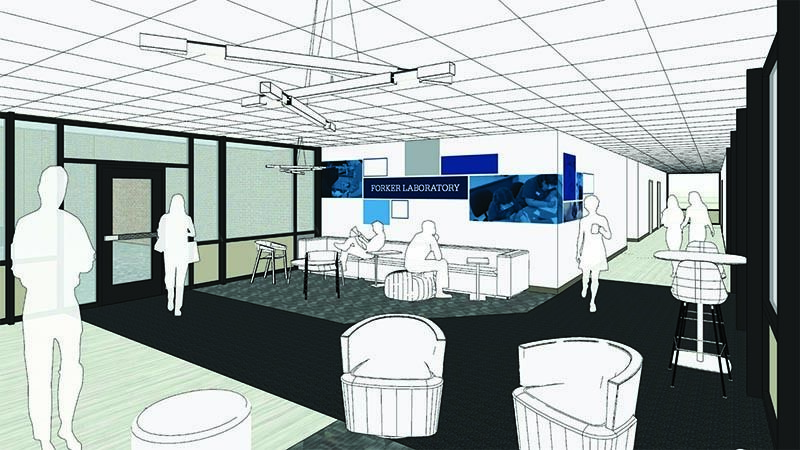 UNIVERSITY PARK, Pa. — The Board of Trustees Committee on Finance, Business and Capital planning advanced a proposal to renovate Penn State Shenango's Forker Laboratory building on Nov. 12.
The proposal went to the full board for consideration on Nov. 13.
The $8 million project, expected to be completed in June 2021, will modernize the building's chemistry, physics and biology labs and add flexible classrooms, collaborative student spaces, a shared research lab and office suites to the facility. Building systems will be renewed and roofing will be replaced for increased efficiency and occupant comfort. Restrooms also will be renovated to improve accessibility.
This project to transform Penn State Shenango's STEM classrooms into state-of-the-art spaces, was a successful collaboration among Penn State Shenango's administration and faculty, the Office of the Physical Plant Commonwealth Services, BHDP Architecture and Jendoco Construction Corporation. Forker's renovation began in late July 2020.