The annual 'What's Your Big Idea?' contest will be held in conjunction with Invent Penn State's Startup Week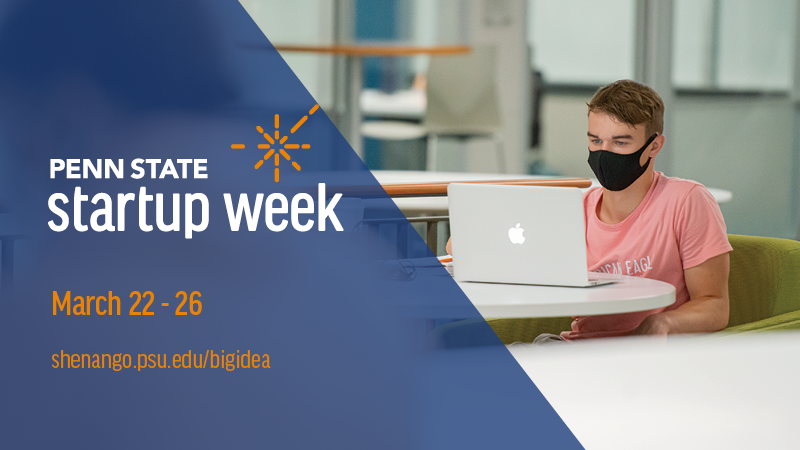 SHARON, Pa. — Penn State Shenango's VenturePointe Incubator and the [email protected] are holding the annual "What's Your Big Idea?" Challenge on March 24 in conjunction with Penn State's Startup Week initiative. All Pennsylvania residents, students, alumni, entrepreneurs and innovators are invited to enter the challenge.
Community members with innovative ideas can submit their idea to the VenturePointe and eCenter committee. The committee will select five contestants to pitch their ideas in a "Shark Tank"-style competition. Assistance will be given to each of the five contestants to perfect their pitch before the presentation in March.
Read more information about the challenge online at shenango.psu.edu/bigidea. Submissions are due Feb. 19.
The final winner will receive the opportunity to attend a four-week idea test lab at the eCenter, and if the idea is viable, receive significant support from the Invent Penn State initiative and $1,000 to begin incubation.
"'What's Your Big Idea?' is a fun and intellectual way to expand your social and professional networks," said Georgia Macris, assistant teaching professor and VenturePointe coordinator. "Plus, it gives you an opportunity to advance your idea!"
If contestants prefer to submit their idea in person, paper forms can be retrieved in Penn State Shenango's Student Affairs office, room 103, or at the [email protected] in Hermitage, Pennsylvania. Physical submissions are due by end of business day on Feb. 19.
About VenturePointe
VenturePointe is part of Penn State's commonwealth-wide initiative to spur economic development, job creation and career success by serving as a hub which connects and unites entrepreneurship, co-working space and community-driven economic development. The incubator provides start-up resources for entrepreneurs who are interested in both for-profit businesses and not-for-profit agencies and operates in conjunction with the [email protected]