Teamsters-represented employees to mask consistent with University requirements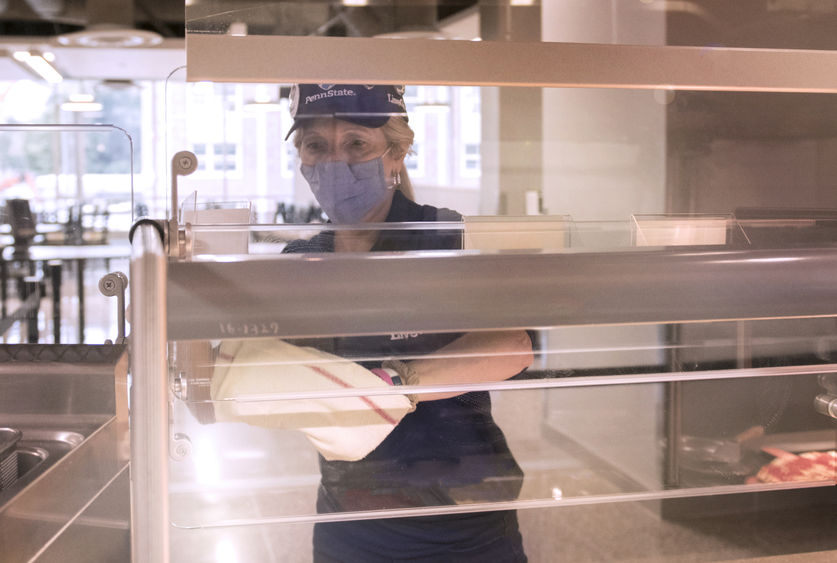 UNIVERSITY PARK, Pa. – In a move designed to limit the spread of COVID-19 on Penn State campuses, the union representing about 2,600 technical service employees, has agreed to follow University requirements for mask-wearing, regardless of vaccination status. The agreement goes into effect immediately.
In early August, Penn State leaders announced a new indoor masking requirement for all students, faculty, staff and visitors on campus — including those who are vaccinated and unvaccinated. Masks are to be worn indoors at all campuses due to the rapidly evolving COVID-19 conditions around the country and in Pennsylvania. At the time, technical-service workers represented by Teamsters Local Union No. 8, under terms of their contract, followed commonwealth guidance on mask wearing — which was not mandated at the state level. Teamsters Local Union No. 8 represents the bargaining unit of technical-service employees at Penn State locations throughout the commonwealth, in areas such as hospitality, maintenance, landscaping and various other support roles.
Knowing that COVID-19 transmission levels were rising across the state, particularly the Delta variant, Penn State leaders have been in discussions with Teamsters Local 8 leadership about mask-wearing by its members, as an additional protective step to support the health of the University community.
"We are very pleased that we were able to come to an agreement with the Teamsters on this important aspect of our health and safety plan at Penn State," said Lorraine Goffe, vice president for human resources and chief human resources officer at Penn State. "Our technical-service employees every day play a critical role in University operations and play an important role in helping to minimize the spread of COVID-19. By partnering with our frontline workers on universal masking protocols, we are enhancing the University's mitigation efforts and supporting our overall plans for a successful fall semester."
Union President Jon Light, who was part of the recent negotiations that led to the new masking requirement, said, "We value our workers health, safety and our community — but also value our bargaining rights." Light is glad to reach an agreement with the University that addresses both. "This will protect the safety and health of our workers and allow our members to receive paid time off from the University if faced with isolation or quarantine. I'm glad to see that Penn State values the work our members do day in and day out and allows them the security of receiving a paycheck if affected by the pandemic."