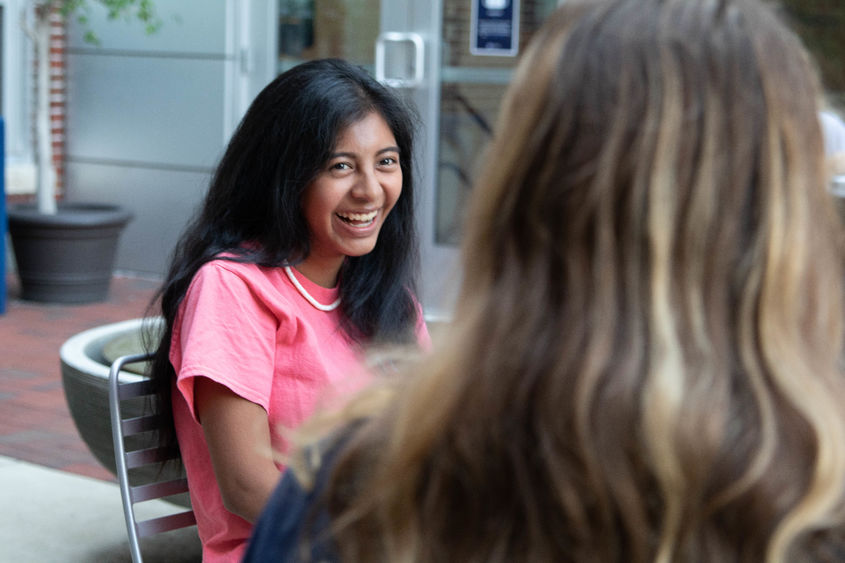 SHARON, Pa. — As Penn Staters returned to the Shenango campus this fall, they were greeted with new athletic programs, academic majors and facilities.
"Last year we were excited to announce a number of new initiatives, but this year it's thrilling to start seeing them come to fruition," said Campus Director Jo Anne Carrick. "It's a wonderful time to be at Shenango."
Jump-starting the momentous year, the campus will cheer on the inaugural season of women's basketball this semester and will begin recruiting for the recently announced co-ed golf team that will launch in fall of 2022. These new athletic programs will join men's basketball and women's volleyball that launched in 2018 and 2019 respectfully.
"The atmosphere at Buhl Club during games is electrifying," said Carrick. "Our golf team will extend this energy. We've been blown away by the community support we've received already; golf is truly ingrained in the Shenango Valley."
In addition to new student life offerings, the campus launched five new in-demand major options for 2021. With these programming additions, Penn State Shenango now offers 17 undergraduate major options.
Majors at Shenango
Business, two-year and four-year

Accounting option
Individualized option
Management and Marketing option

Corporate Communications
Criminal Justice, Bachelor of Arts and Bachelor of Science
Cybersecurity Analytics and Operations
Health Policy and Administration
Human Development and Family Studies, two-year and four-year
Letters, Arts and Sciences, two-year and four-year
Nursing, RN to B.S.N.
Occupational Therapy Assistant, two-year
Physical Therapist Assistant, two-year
Project and Supply Chain Management
"We have watched interest in health care and STEM majors increase rapidly in recent years," said Carrick. "We are working to ensure students have options at Shenango and through Penn State's 2+2 plan to earn these degrees. Penn State awards more STEM degrees than any other American university and we're happy extending these opportunities to our community."
As planning to bring more science, technology, engineering, and mathematics offerings was underway, upgrades to the campus's landmark science facility were needed.
After undergoing an $8 million renovation, Forker Laboratory Building opened to students in summer of 2021. Featured upgrades include interactive laboratory layouts to facilitate hands-on learning, new engineering and physics laboratories designed to encourage experiments, research laboratories and a dedicated space for the campus's $1 million scanning electron microscope, as well as adding a student lounge and group study flex space.
"I know I speak for our campus in saying that we're excited for the future of Penn State Shenango," said Carrick. "We've worked hard to bring new offerings to our students — especially during these challenging times — but we're not letting up any time soon."
This year, Penn State Shenango is listed by Washington Monthly among "Best Bang for the Buck" institutions in the northeast, at No. 45; and nationally for "Bachelor's Colleges," at No. 49.
"Our rankings reflect what students already know: you can get a world-renowned degree close to home, at an affordable price," said Carrick. "Penn Staters are driven to make a difference, and we set our graduates up to implement change."