Event promotes mental wellness through interactive booths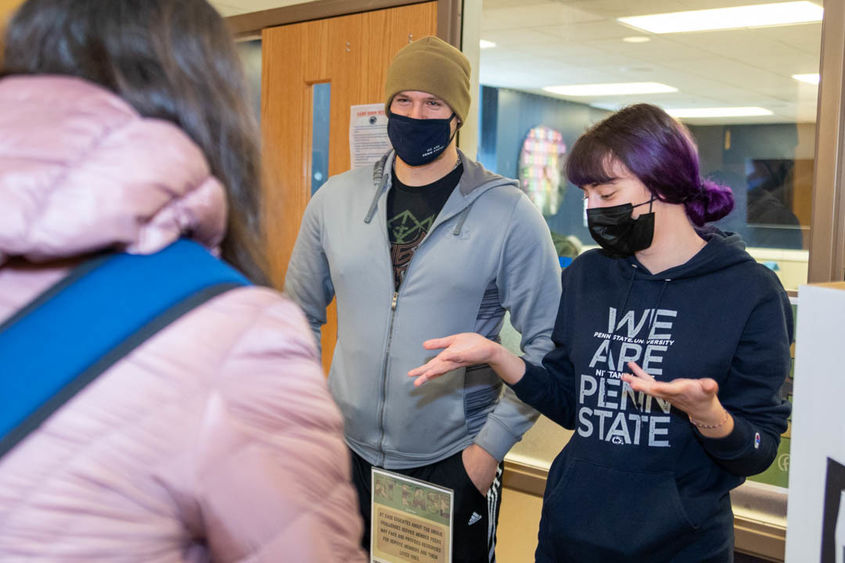 Sharon, Pa. — In support of mental health wellness and suicide prevention, Penn State Shenango hosted the second annual Fresh Check Day for students on Nov. 17.
The interactive event includes engaging booths, free food, giveaways, and prizes in an uplifting atmosphere "where students are encouraged to engage in dialogue about mental health," according to the program's site. The intention is to build bridges between students and resources available at Penn State Shenango, in the local community, and nationally.
Shenango's Fresh Check Day featured seven booths:
9 out of 10: Research suggests that one out of 10 college students contemplates suicide, leaving nine who, given the resources, have the opportunity to reach out and help that one friend who may be struggling.
Boost: Physical activity contributes to overall physical and mental wellness.
It takes a village: Social connectedness is a protective factor against suicidal thoughts and behaviors.
At ease: Educates students about some of the unique challenges that their service member peers face.
Paint your art out: Art and creative expression are promoted at this booth as a great coping strategy for maintaining positive mental health.
YOUnique: Promotion of positive body image and raising awareness about disordered eating in college students.
Be yourself: Provides information on the risk and protective factors for individuals within the LGBTQ+ community through promoting acceptance of self and others.