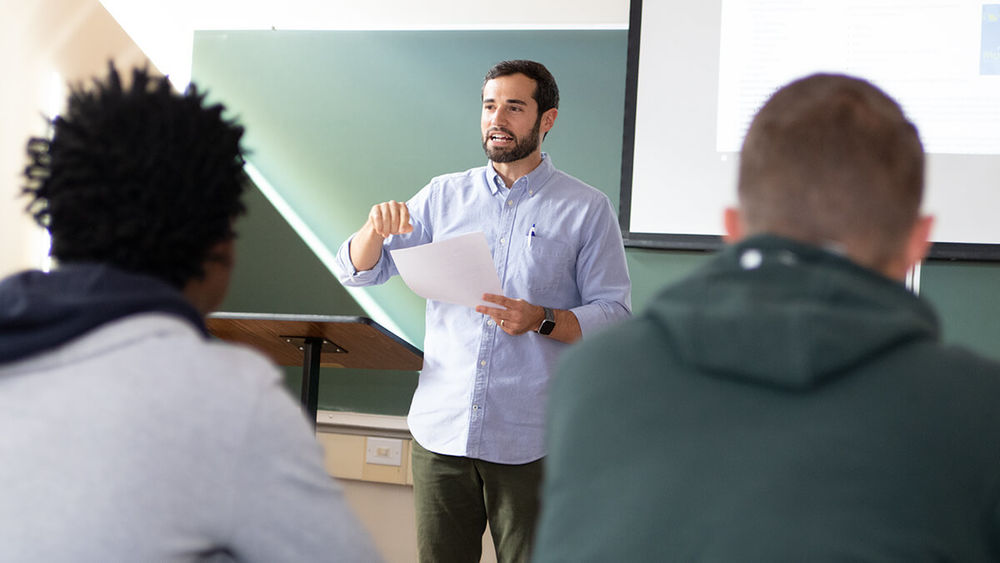 SHARON, Pa. — Penn State Shenango recently launched its Faculty Speakers Bureau to connect faculty members with local school districts looking to supplement their curricula. Educators in the area can utilize the world-class subject matter experts and researchers available at Shenango at no cost. 
"We have outstanding faculty here at Penn State Shenango who specialize in their respective fields." said Campus Director Jo Anne Carrick. "The Faculty Speakers Bureau is an excellent opportunity for the community to take advantage of the expertise our faculty offer." 
Members of the Faculty Speakers Bureau teach in a variety of disciplines, including STEM, humanities, social sciences, and more. Faculty members can be available for virtual presentations, or in-person events at schools or on the Shenango campus. Those interested in the Bureau can select a topic and the Faculty Senate Outreach Committee at Penn State Shenango will connect them with an on-campus expert.  
"We love finding different ways to connect and partner with the local community," Carrick said. "As an educational institution the main resource we can provide is exposure to new thoughts, ideas, and expertise from our faculty members." 
Visit the Penn State Shenango website to request a faculty speaker.