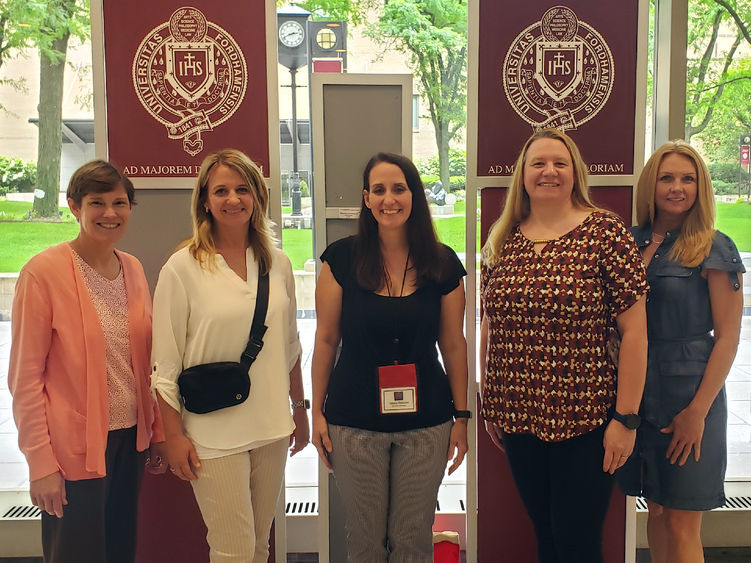 Sharon, Pa. — An interdisciplinary group of Penn State Shenango faculty presented their collective work on campus well-being at the Media Ecology Association's 24th Annual Convention in New York on June 22. 
The presentation, titled "Working on Wellness Together: Using Art, Movement, and Introspection to Improve Student Wellness," was competitively chosen for inclusion in the convention, which was hosted at Fordham University's Lincoln Center campus. Convention attendees saw presentations from around the globe. 
Assistant Teaching Professor of Human Development and Family Studies Roxanne Atterholt, Assistant Teaching Professor of Occupational Therapy Tammy Divens, Assistant Teaching Professor of Communications Tiffany Petricini, Assistant Teaching Professor of English Angela Pettitt, and Associate Teaching Professor of Science Kathy Shaffer, along with other Shenango faculty members, have been involved in the year-long project in order to incorporate evidence-based strategies to support the mental health and well-being of the campus community in the wake of the COVID-19 pandemic. 
"It was a wonderful conference with so much to learn," Petricini said. "Most of all, I couldn't have had a better group to present and travel with. The women in the learning group are so motivated and inspirational."