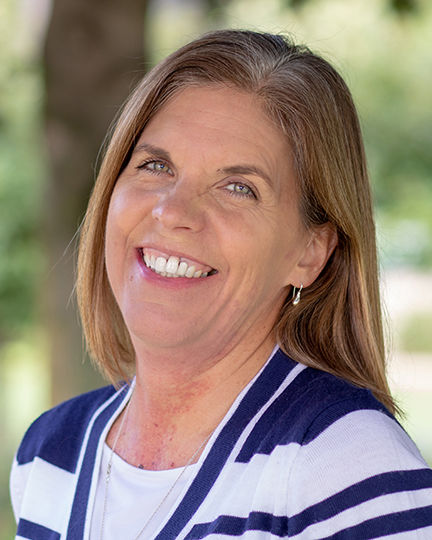 147 Shenango Avenue
Sharon, PA 16146
Biography

A little about me: In addition to an associates degree in computer science and a bachelors in business administration, I earned my masters in business administration at Kent State University. Professionally, my business experience is varied and includes positions at almost every level of responsibility, including administrative assistant, office controller, inside sales consultant, accounting manager and MIS/office manager. In the latter position, I was responsible for design, implementation and oversight of the company's IT systems.

Since 2001 I have been an Instructor at Penn State University Shenango, where I not only teach computer and business courses, but have taken on administrative duties for both the IST and business departments. While at PSU Shenango, I have been an IST Champion, an student advisor to an average 14 students per semester, a member of the Student Activity Fee Committee, a member of the Computer Fee Committee, representative/secretary to the University College Council, coordinator for the new Project and Supply Chain Management program, as well as presenter at Freshmen Orientation, a member of several hiring committees, involved with admissions events, and a member of the Association of Information & Technology Professionals. In 2015, my main teaching load moved to the World Campus.

In 2013, I was promoted to Assistant Teaching Professor. I was named the College of Information Sciences and Technology (IST) Statewide Faculty Member of the Year for 2009-10 and was also the recipient of the 2011-12 and 2005-06 Shenango Teaching Excellence Award. I was named the campus's Club Advisor of the Year in 2012. In 2015, I was awarded the George W. Atherton Award for Excellence in Teaching. This University-wide award is named after Penn State's seventh president and honors excellence in teaching at the undergraduate level.

My community service has included serving on the board of directors for the Mercer Area Library, Athena PowerLink, and the Lawrence Mercer Athena International. I prefer to be outdoors golfing or hiking and love yoga.
Research Interests

Online Learning

Management Information Systems
Education

M.B.A., Executive Masters of Business Administration, Kent State University

B.S., Business Administration, Information Systems Track, Youngstown State University

Associate Degree, Computer Science, Brunswick Junior College