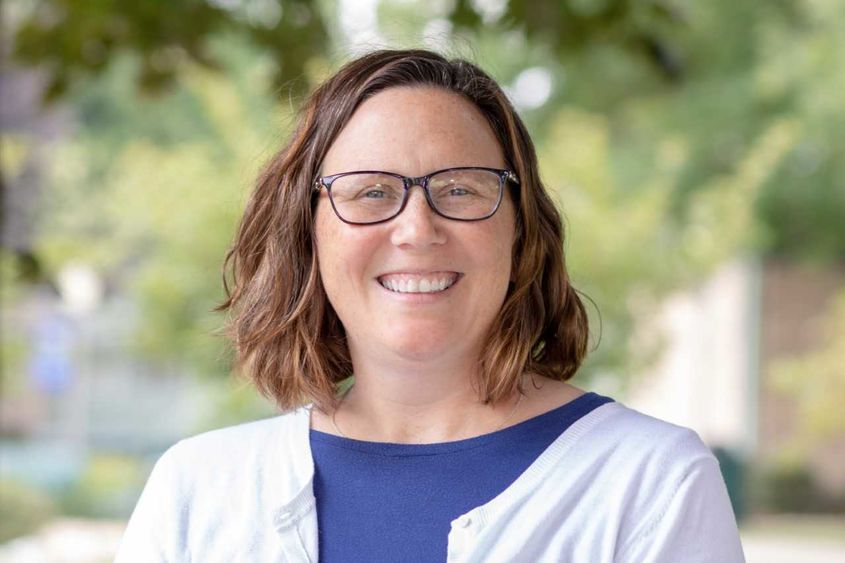 SHARON, Pa. — Penn State Shenango Associate Teaching Professor Jennifer Jewell, PT, DPT, was awarded the professional designation of board-certified clinical specialist in geriatric physical therapy by the American Board of Physical Therapy Specialties (ABPTS) of the American Physical Therapy Association (APTA).
To obtain board certification, candidates must submit evidence of required clinical practice in one of nine specialty areas: Cardiovascular and Pulmonary, Clinical Electrophysiology, Geriatrics, Neurology, Oncology, Orthopedics, Pediatrics, Sports, and Women's Health Physical Therapy.
In addition, candidates must successfully complete a rigorous examination, demonstrating specialized knowledge and advanced clinical proficiency in a specialty area of physical therapist practice.
Jewell graduated in 1997 from Arcadia University in Glenside, Pennsylvania, with a master of physical therapy degree. She continued her education at Chatham University, graduating in 2004 with her doctor of physical therapy degree. Jewell maintains her clinical practice in geriatric physical therapy as a PRN physical therapist at Quality Life Services-Mercer.
ABPTS honored Jewell along with the other 2,515 individuals who attained certification in 2018 at a Recognition Ceremony in January 2019 in Washington, D.C.
The Recognition Ceremony for Clinical Specialists is the opening event at APTA's Combined Sections Meeting. The ceremony recognizes newly certified and recertified clinical specialists in the eight approved areas of board certification. The ceremony consists of an opening remarks speaker, a presentation by the ABPTS Chair and APTA President, along with a formal acknowledgement and recognition of all newly certified and recertified specialists in attendance.