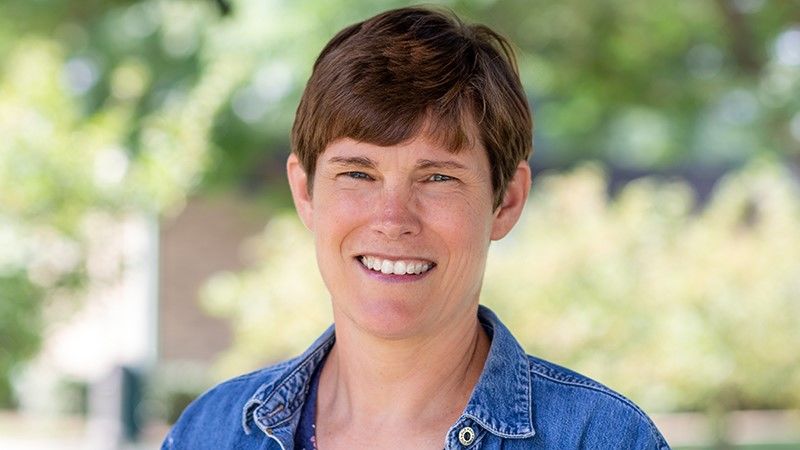 SHARON, Pa. — Penn State Shenango will begin its 2019-20 Lecture Series with a presentation by Kathy Shaffer, assistant teaching professor of chemistry, at 5:30 p.m. on Thursday, Sept. 5, in Lecture Hall 223. Shaffer will discuss 2019 as being the "International Year of the Periodic Table" and what it means to us and to science.
Shaffer has been a member of the Shenango campus faculty since 2014, having previously taught at a number of colleges and universities in western Pennsylvania. She also is the campus faculty athletic representative and an adviser to the STEM Club.
Shaffer is active in campus outreach activities, organizing the annual Girl Scout Badge Day and STEAM Day. She was the recipient of the Teaching Excellence Award in 2017. Outside of the classroom, Shaffer enjoys outdoor activities and volunteering with the Girl Scouts.
The Penn State Shenango Lecture Series will continue on Oct. 17 with Tammy Divens, assistant teaching professor, occupational therapy assistant, as she presents "Mindful Living to Overcome Opioid Addiction." On Feb. 26, Phillip Nash, associate professor of history, will present on his latest book, "Breaking Protocol: America's First Female Ambassadors, 1933-1964."
The final Lecture Series event of the academic year will be held on April 2, when poet Craig Paulenich and playwright Kelly Bancroft will present "A Night with the Writers."
All presentations will begin at 5:30 p.m. in Lecture Hall 223. For more information, contact the Penn State Shenango Academic Affairs Office at 724-983-2825.