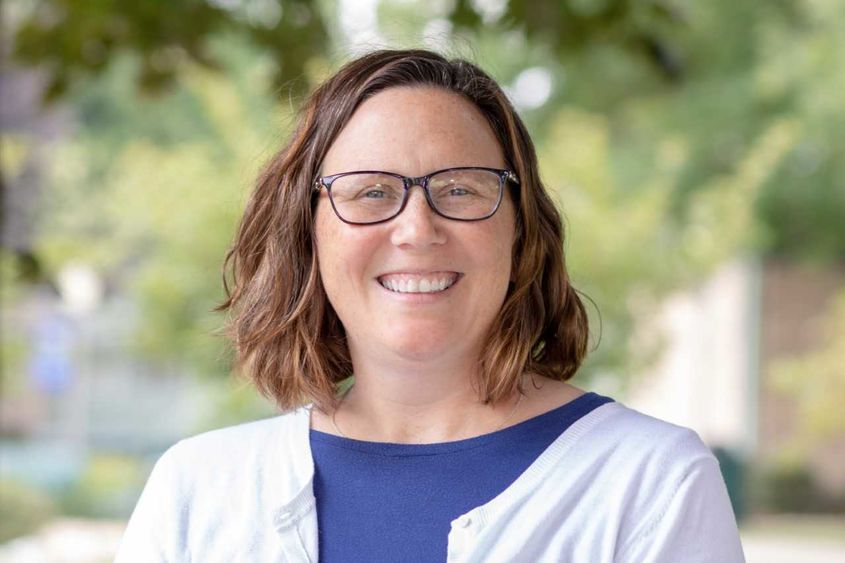 SHARON, Pa. — Penn State Shenango physical therapist assistant (PTA) faculty member Jennifer Jewell has earned a reputation among the program's students for her commitment to prioritize experiential learning.
In recognition of Jewell's teaching excellence, the American Physical Therapy Association (APTA) has honored her as the 2020 F.A. Davis Award for Outstanding Physical Therapist Assistant Education recipient.
"Dr. Jewell would stay after hours and come in on days not required just to ensure her students were meeting their academic requirements for success," said PTA alum Lauryn Franklin. "She demonstrated a sincere interest in our lives and made sure every one of us became the best PTA we could be."
Penn State Shenango's PTA program is part of a 5-campus consortium. Renee Borromeo, professor in charge, notes that Jewell's high-level involvement in national physical therapy professional groups has provided guidance to the consortium in unclear situations.
"Jennifer provides a necessary connection between academic faculty, the clinical world and our professional organization," said Borromeo. "She is a mentor to other PTA faculty within the Penn State community."
Jewell's nominator for the award, Mary Ann Wharton, chair of Pennsylvania Physical Therapy Association Practice and Research Committee, said, "A review of Dr. Jewell's curriculum vitae demonstrates that her commitment to physical therapy goes far beyond the daily requirements of serving as a PTA educator. In addition to the leadership role that she has taken on with Penn State faculty, Dr. Jewell has influenced countless PTA educators and clinicians through regional and national presentations."
Jewell also stays up-to-date in the physical therapy field by serving on conference committees, maintaining clinical practice and is involved with the APTA and Pennsylvania Physical Therapy Association organizations.
"These experiences enhance her teaching as she uses current, clinical, ethical and legal scenarios to engage her students in issues that they will face when they enter clinical practice," said Wharton.
Franklin explained that it was a class visit that helped her realize her passion in the PTA field: "We traveled to a local preschool and worked hands-on with the students. I realized I wanted to focus my work as a PTA in pediatrics. Thanks to Dr. Jewell's creativeness, I was hired in the pediatric setting after graduation.
"Receiving this honor has motivated me to contemplate my role as a PTA educator, and I've realized that I do not often reflect on the greater significance of my everyday actions," said Jewell. "I try to lead my students and peers through example, hard work, service and constant learning. It's rewarding to see students become confident and competent clinicians. The opportunity to influence future physical therapy providers and educators is an absolute privilege."