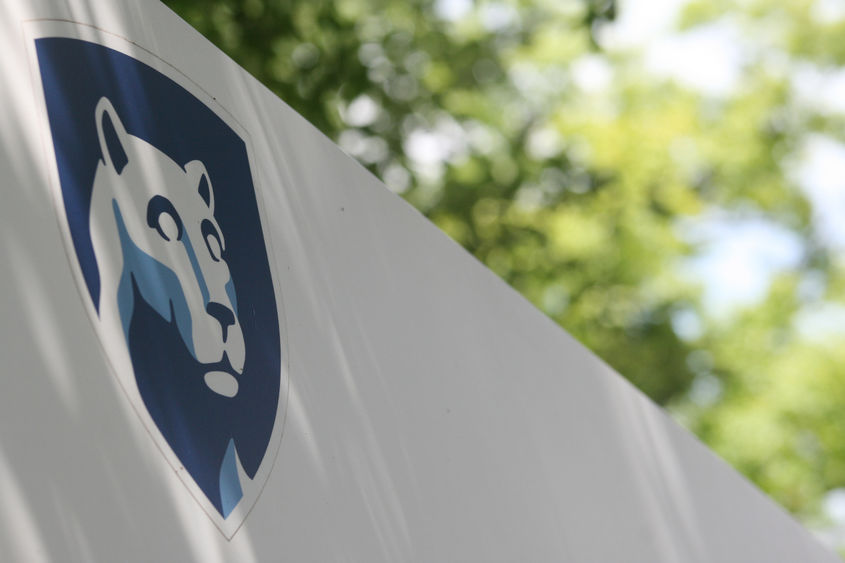 UNIVERSITY PARK, Pa. — For the first time in its history, Penn State is celebrating honorees who represent both University Park and the Commonwealth campuses as its Fundraising Volunteers of the Year. The award, which has traditionally been awarded to a single individual, couple or group who has demonstrated exceptional commitment and leadership in building philanthropic support for the University, will be presented to Karla Trotman, a 1998 Smeal College of Business graduate who engages with initiatives across the institution, and Sam Bernstine, a 1978 alumnus who began his bachelor's degree at Penn State Shenango through the 2+2 option, graduated from the College of Health and Human Development at University Park, and who recently served as chair of the campus advisory board.
"Penn State is one institution, geographically dispersed, and our strength depends both upon the colleges and other units located at University Park and the campuses that serve communities across the commonwealth," said Penn State President Eric J. Barron. "Fundraising volunteers play a vital role in ensuring that our students, faculty and leaders have the resources they need to fulfill their vast potential and that our academic communities remain vibrant and forward-looking far into the future. Sam and Karla have shown extraordinary leadership on behalf of Penn State Shenango, Smeal College of Business, and our entire institution."
Karla Trotman
"We live in a world where everyone is busy, but Penn State needs more people to volunteer and give of their unique and special gifts," said Karla Trotman at one of the many volunteer events where she has served as a leading voice. "No effort is too small. No check is too small. No amount of time is not enough."
Even as she leads her family electronics manufacturing business as president and CEO of Electro Soft, Inc., Trotman has devoted her own time and resources to her alma maters. At Penn State, where she earned a bachelor's degree in business logistics, she is currently a member of the University's Volunteer Engagement Committee. Previously, Trotman was a member of the Black Alumni Reunion Weekend Committee and was active with the Smeal Alumni Society Board. At Drexel University, where she completed a master of business administration, she is a member of the Board of Governors and previously served as the Executive MBA Alumni Board President.
During the COVID-19 pandemic, she has helped Penn State to remain actively engaged with its fundraising volunteers through her leadership in virtual discussions of race and equity, support of student veterans (her own father attended the University through the G.I. Bill), and other critical topics. She also stepped forward during the University's now-concluded Educational Equity Matching Program to create a scholarship in the Smeal College of Business for students with financial need who contribute to the diversity of the institution. Within the college, Trotman facilitates a series of "Diversity Entrepreneurship Talks" with the mission of inspiring students from underrepresented communities to consider entrepreneurship in their future, and she was instrumental in the formation of Smeal's Minority-Owned Business Network.
"Through both her service and her philanthropy, Karla Trotman is setting the standard for a new generation of Penn Staters who believe that they have both the power and the responsibility to advocate for a truly inclusive institution," said Smeal College of Business Dean Charles H. Whiteman. "Our college is profoundly grateful for her leadership, and the entire University community will continue to benefit from her commitment to a stronger, better Penn State."
Sam Bernstine
"Sam Bernstine knows firsthand how important the Commonwealth Campuses are in launching successful academic careers and professional lives for so many Penn State students, and he has been tireless in his efforts -- since his time as a student at a campus in the mid-1970s -- to ensure that future generations continue to benefit from the same experience he found at Penn State Shenango," said Jo Anne Carrick, campus director and chief academic officer at the campus. "He has also served with distinction at the University-wide level for many years, and both Penn State Shenango and the College of Health and Human Development are proud to claim him as a former student and current volunteer leader."
Bernstine has used his Penn State education as the foundation for a career in management consulting, and he currently specializes in operational excellence as a practice leader at Kepner-Tregoe. Despite the demands of this work, he is an active member and previous chair of the Penn State Shenango Advisory Board; the University Park Renaissance Scholarship Board; and the College of Health & Human Development Alumni Society Board. He has also held leadership roles, including chair of the development and membership committee for the Penn State Alumni Association. He also remains an active member of the Lawrence County chapter of the PSAA and the Shenango Alumni Society.
With his wife, Pam, he has led Penn State's fundraising efforts by example with support for several scholarships at Penn State Shenango.  His family joined him in supporting the Sam, Pam, Aaron, Ilia, and Dierks Bernstine Open Doors Scholarship, and he has inspired his fellow alumni, advisory board members, and others to contribute to scholarships and other funds. "Those who are grateful for what Penn State has given us must step up and give back, so we can continue offering amazing opportunities at all of our campuses," said Bernstine. "I am honored to be recognized as a 2021 Fundraising Volunteer of the Year, but I know that my work isn't done, and neither is the University's, as we work toward a greater Penn State."
About "A Greater Penn State"
Volunteer service and philanthropic support will advance "A Greater Penn State for 21st Century Excellence," a focused campaign that seeks to elevate Penn State's position as a leading public university in a world defined by rapid change and global connections. With the support of alumni and friends, "A Greater Penn State" seeks to fulfill the three key imperatives of a 21st-century public university: keeping the doors to higher education open to hardworking students regardless of financial well-being; creating transformative experiences that go beyond the classroom; and impacting the world by serving communities and fueling discovery, innovation and entrepreneurship. To learn more about "A Greater Penn State for 21st Century Excellence," visit http://greaterpennstate.psu.edu.