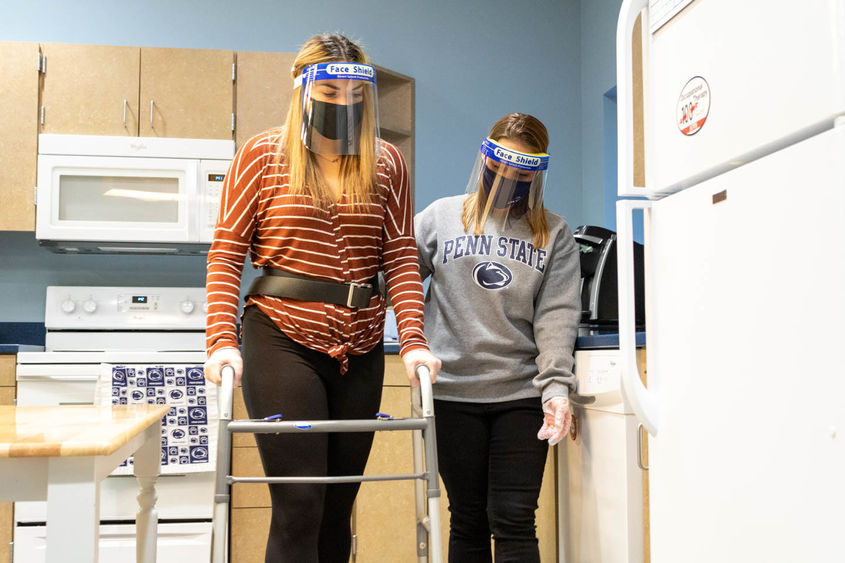 SHARON, Pa. — Penn State Shenango's occupational therapy associate degree program received reaccreditation from The Accreditation Council for Occupational Therapy Education (ACOTE). Because Shenango's program was found to be in 100% compliance, the council has awarded a 10-year reaccreditation period, the longest accreditation currently attainable.
"Receiving the 10-year period is an important achievement," said Tammy Divens, occupational therapy program coordinator. "Penn State strives for excellence in the classroom, and I am proud of the excellent education we offer."
In addition to granting the program a 10-year reaccreditation, ACOTE outlined strengths of the Shenango occupational therapy program:
Campus support staff are dedicated to the occupational therapy program, stating "the entire campus community focuses on student success."
Divens was applauded for strong leadership skills and Geralyn Wallace, academic fieldwork coordinator, was commended for demonstrating excellence in implementing the mission of the program. 
Students and graduates were recognized as excellent representatives of the program.
ACOTE's recommendations are available for review by the public and can be requested from Divens at 724-983-2973. 
Occupational therapy assistants work in many different settings, including nursing homes, school districts, hospitals, rehabilitation centers, hand therapy settings and day programs to enable the client to be as independent as possible in the daily performance of self-care, productive and leisure occupations. To learn more about Shenango's occupational therapy program, visit shenango.psu.edu/ota.