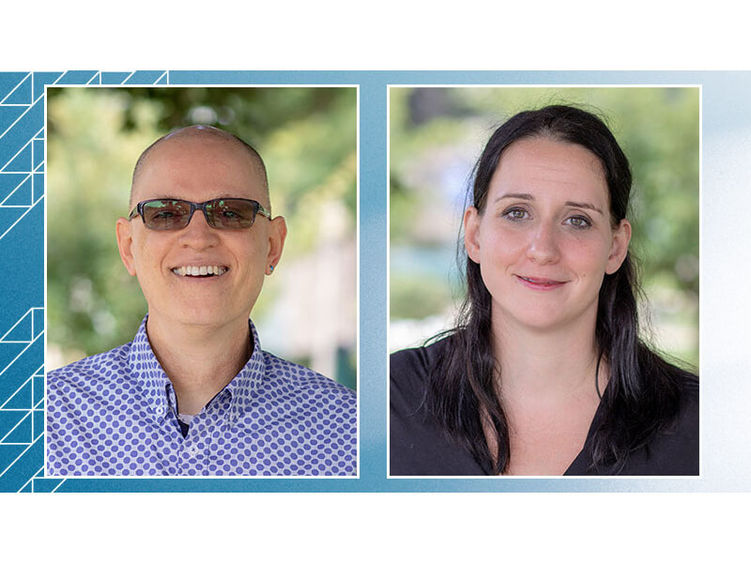 SHARON, Pa. — Penn State Shenango's Philip Nash, associate professor of history, and Tiffany Petricini, assistant teaching professor of communication and program coordinator of the corporate communication program, both had books published within weeks of one another in March of this year.  
Nash's book, "Clare Boothe Luce: American Renaissance Woman," provides a look at the life of the 20th century author, playwright, congresswoman and ambassador. Perhaps best known for her play, "The Women," first performed in 1936 by an all-female cast, Luce was also a prominent figure in American politics of the time. The biography, published by Routledge, places Luce in a series of shifting historical contexts, offering the reader an insight into political, cultural, gender and foreign-relations history of the mid-20th century. 
Nash earned his doctorate from Ohio University in 1994 and has taught history and international studies at Penn State Shenango since 1999. He also is the author of "Breaking Protocol: America's First Female Ambassadors, 1933-1964," and he often appears as a guest on the "Professor Buzzkill" history podcast and "The Ron Errett Show" on AM 790 WPIC. 
In "Friendship and Technology: A Philosophical Approach to Computer Mediated Communication," Petricini examines the uses of technology and media, and its effects on friendships and the fundamental sense of togetherness. The book explores friendship in the modern era as a communicative phenomenon and takes a media ecology approach to interpersonal communication. On March 24, Petricini participated in Penn State Shenango's ongoing faculty Lecture Series, giving a presentation titled "Friendship in the Digital Age: Togetherness in Lonely Times," where she introduced concepts from the book to the campus community. 
Petricini earned her doctorate from Duquesne University in 2020 where she studied rhetorical and communication studies with an emphasis on technology and communication ethics. Her previous publications have reflected interests in phenomenology, interpersonal communication, philosophy, ethics and media ecology.