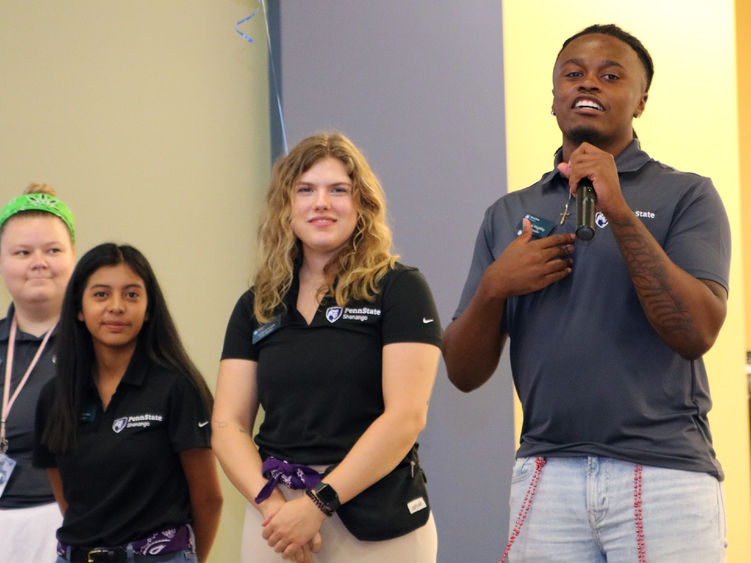 SHARON, Pa. — The Diversity, Equity, Inclusion, and Belonging Committee at Penn State Shenango is hosting a series of special events throughout the month of February to celebrate Black History Month on campus. 
From film screenings and photographic art displays to cultural food explorations and guest speakers, this year's events offer students and local community members the chance to engage and learn about important topics surrounding diversity. 
Event Schedule 
Diversity Film Series – "Redlining: Mapping Inequality in Dayton and Springfield" – Tuesday, Feb. 7, at 12:15 p.m. in Sharon Hall, Room 105. This film tells the national and local story of redlining, a practice which embedded racial segregation and inequality into the development of American cities and suburbs and created a wealth gap that continues to impact our communities today.  
Backpack Jeff Presentation – Wednesday, Feb. 8, at 12:15 p.m. in Sharon Hall, Room 105. Jeffrey W. Young, known as Backpack Jeff, is a motivational speaker, spoken word artist, and conflict resolution specialist.  
Redlining Art Exhibit – Thursday, Feb. 9, at 4:30 p.m. in the Lecture Hall Art Gallery. Penn State Shenango adjunct faculty member Venise Abell displays her photography featuring themes of redlining. The event is free and open to the public.  
Food for the Soul – Wednesday, Feb. 15, at 12:15 p.m. in the Great Hall. The Shenango community gathers to enjoy food from various cultures around the world.  
Cidalia Cornelio Presentation – Wednesday, Feb. 22, at 12:15 p.m. in Sharon Hall, Room 105. Shenango alumna Cidalia Cornelio presents to the campus community about diversity and entrepreneurship topics. 
Discover Black History Month events happening across all Penn State campuses.