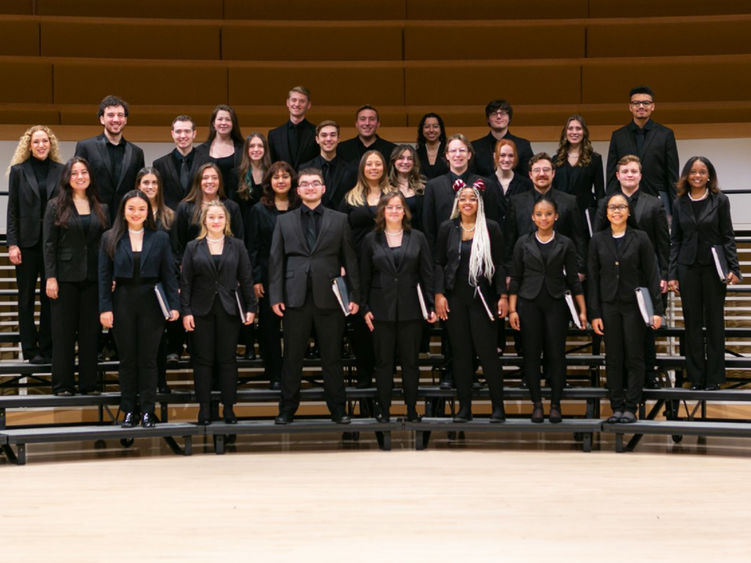 SHARON, Pa. — The Penn State School of Music has teamed up with the Shenango campus, as well as community partners ACTS and HopeCAT, to bring Essence of Joy to the Shenango Valley on Tuesday, April 4. 
As one of seven choral ensembles in the School of Music, Essence of Joy performs sacred and secular music from the African and African American traditions. Directed by Emeritus Professor of Music Education and Penn State Laureate 2009-10 Anthony Leach, the choir features undergraduate and graduate students from many academic and music programs at Penn State. 
As part of the ensemble's visit to the Valley, a special vocal workshop for local high school students will be held at 4 p.m. on April 4 at ACTS Performing Arts Center, 40 South Irvine Ave., Sharon, Pennsylvania. Students who attend the workshop will be invited to perform with Essence of Joy during their concert at 7:30 p.m. in the Penn State Shenango Auditorium. Interested students should contact their high school choral director to register for the event. 
The evening's performance on Shenango's campus is open to all, with a $5 cover charge at the door. All proceeds benefit the Heart of Shenango Scholarship fund which supports incoming Shenango students who possess the core values of the campus community, and first preference is given to transfer students from community colleges. High School performers who attended the workshop, and all children under 12, may attend for free. 
The 7:30 p.m. performance in the Penn State Shenango Auditorium is located at 147 Shenango Ave., Sharon. Visit our website for a campus map and parking locations.