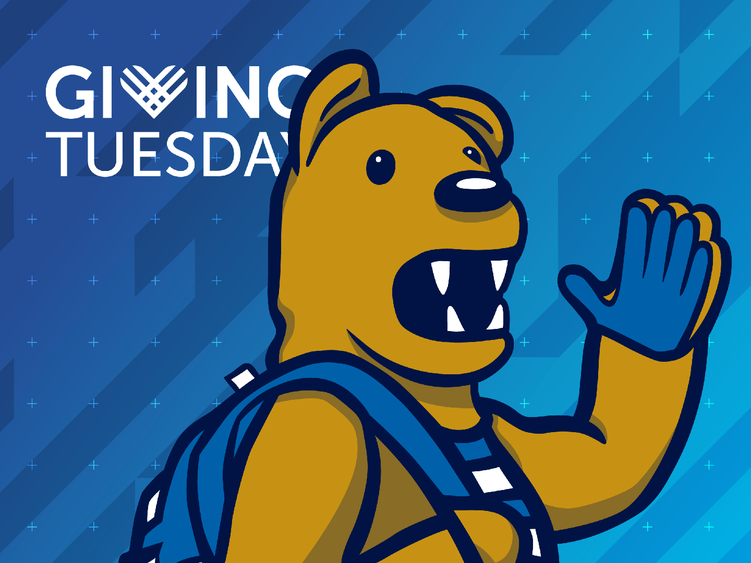 SHARON, Pa. — Penn State will celebrate its ninth GivingTuesday on Tuesday, Nov. 28 — and Penn State Shenango invites alumni and friends to participate by helping to launch a cross country team, a new athletic opportunity for students. 
Since establishing an athletics department at Shenango in 2018, the campus has added five new programs including men's and women's basketball, women's volleyball, co-ed golf, and the baseball team which will see its first full season of competition in the spring of 2024.  
The addition of a new cross country program would build upon this momentum that has sparked pride and interest across the campus community, even among non-athletes. 
"Having our athletic programs as a centerpiece for student activity brings an incredible amount of pride to the campus," said Campus Director Jo Anne Carrick. "Not only do our students feel connected to the teams and the student-athletes, but it allows the entire region to connect with our campus in ways they haven't been able to in a long time." 
Although GivingTuesday takes place on Tuesday, Nov. 28, Penn State's celebration is kicking off early on Monday, Nov. 27, at 18:55 (6:55 p.m. EST) — a nod to the year in which the University was founded. Those interested in contributing to Shenango's cross country program or establishing a personal fundraising page as a campaign champion can learn more here. 
Adding a new athletic offering for students at Shenango is something that Director of Athletics Brandon Padgett has been interested in exploring since joining the campus this spring. 
"I am always excited about the prospect of adding a new team to our campus, and my personal mission is to help show our students that being a part of something bigger than themselves means something," Padgett said. "Athletics provides opportunities unlike anything else that I have come across in higher education. Collegiate competition allows our student-athletes to learn and develop skillsets that will benefit them for the rest of their lives." 
Gifts made on GivingTuesday advance the University's historic land-grant mission to serve and lead. Through philanthropy, alumni and friends are helping students to join the Penn State family and prepare for lifelong success; driving research, outreach and economic development that grow our shared strength and readiness for the future; and increasing the University's impact for families, patients and communities across the commonwealth and around the world. Learn more by visiting raise.psu.edu.