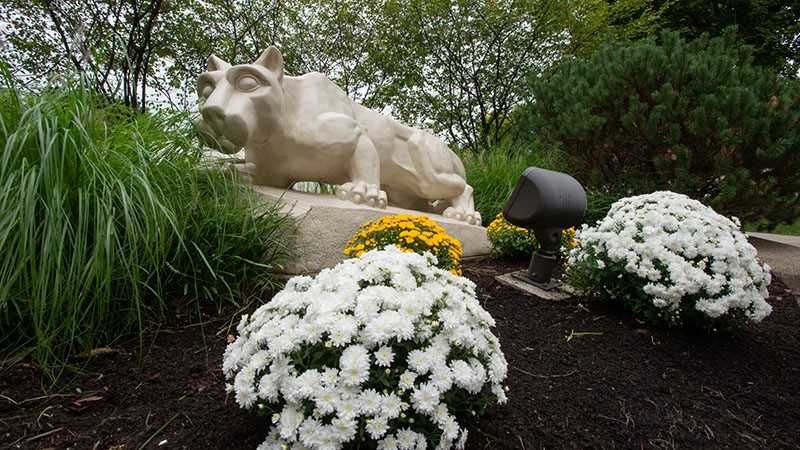 SHARON, Pa. — Penn State alumna Margaret U. Horne, director of Gannon University's Small Business Development Center (SBDC), will be this year's Penn State Shenango commencement speaker. The campus will hold its 2019 spring graduation ceremony at 11:30 a.m. on Saturday, May 4, in the Shenango campus auditorium with a reception immediately following. Jo Anne Carrick, campus director, will confer baccalaureate and associate degrees on the graduating students.
The ceremony will open with the academic processional played by pianist Janet Stahl, followed by the national anthem sung by the Shenango Valley Chorale, under the direction of Stephen Barr. Angela Pettitt, assistant teaching professor, will welcome graduates, family members and guests to the 2019 commencement ceremony.
Horne earned an associate degree and a bachelor's degree in business administration with a concentration in marketing and management from Penn State and her MBA from Point Park University. She also is an accredited valuation analyst. Her background includes experience in law, accounting, education and business valuation. Horne co-launched the first independent valuation firm in western Pennsylvania, where she consulted with numerous clients, including Microsoft, UPS, Ford, Proctor & Gamble, and Caterpillar. She has been involved in more than 50 mergers and acquisitions and has developed and conducted numerous presentations related to business valuation and competitive intelligence.
Horne is published and has presented locally and nationally on various topics, including competitive intelligence, business valuation and business management. She also has taught a variety of courses for colleges and universities. The first six years with the SBDC, Horne provided general consulting services to pre-venture clients and existing businesses in Mercer County and specialized business valuation consulting services to clients in Erie, Warren, Crawford and Mercer counties. She served as manager of business consulting prior to her appointment as director of SBDC. She also is currently providing strategic planning and valuation services for SBDC clients.
This year's graduating student speaker is Alijah Hasan-Douglas.
Hasan-Douglas is graduating with his baccalaureate degree in administration of justice with minors in history and human development and family studies. A current resident of Farrell, Pennsylvania, he was born in South Bend, Indiana.
In addition to serving as president of the Student Government Association during the 2016-17 academic year, Hasan-Douglas was a member of the Student Activity Fee board and was appointed to serve on the Constitutional Review Committee for the Council of Commonwealth Student Governments. He also was a member of several other students clubs, including Drama, Administration of Justice, and Business. In August 2016, he orchestrated and hosted a community open forum discussion on campus, titled "Building A Bridge," which addressed law enforcement and community concerns. Later that year, he planned and hosted an on-campus event, called "Shattering Stereotypes," which was a program that acknowledged diversity issues on campus and in the community.
In addition to his on-campus involvement, Hasan-Douglas has held several part-time jobs, including instructor at Inspiring Minds in Warren, Ohio. He completed 10 hours of service at the Urban League in Farrell and recently finished internships at Keystone Adolescent Center and the Community Based Family Agency.
During the past year, Hasan-Douglas began his own agency titled "21st Century Community Leaders." Through the Invent Penn State initiative, he has been working out of the Shenango campus' VenturePointe incubator at the eCenter @ LindenPointe in Hermitage, Pennsylvania. The vision of his agency is to create a more sustainable criminal justice system so it reflects the social and economic reality of the community. The expected impact of the program consists of decreased disciplinary issues, reduced violence, and less substance use, while preparing youth for careers in the criminal justice field.
This year's commencement ceremony will conclude with the induction of the 2019 Penn State graduates into the Penn State Shenango Alumni Society by Society President Carl Sizer.
For more information about this year's graduation ceremony, contact the Registrar's Office at 724-983-2856.