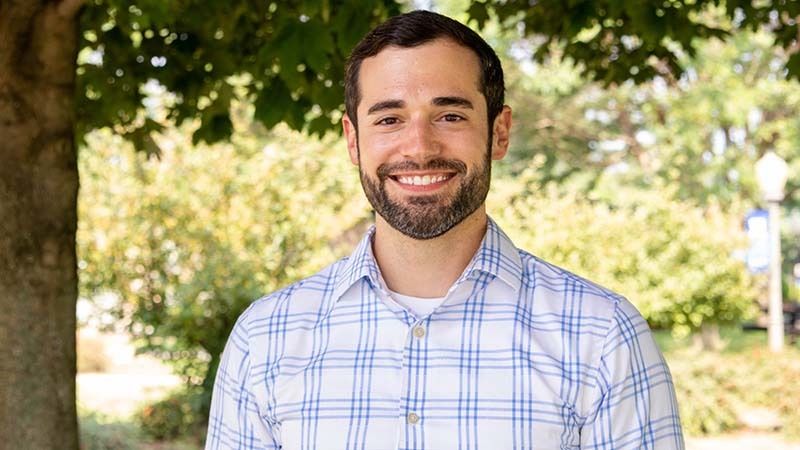 Sharon, Pa. — On Feb. 11, Assistant Professor Travis Milburn will host the final discussion in Penn State Shenango's 2020-21 Lecture Series. The lecture, "Bulletproofing our schools: Exploring the connection between school security products, race, class, and school violence," will be held on Zoom and is open to the community.
The discussion will explore the connection between school security practices and criminal justice, including the occurrence of crime in schools. Viewers will be challenged to think about social spaces — even beyond educational settings — they occupy, the ways these spaces are shaped, and why it matters.
Milburn joined Penn State Shenango's criminal justice department in 2019. Prior to Shenango, Milburn worked at Tennessee Tech University in the areas of sociology, criminology and criminal justice and has taught a variety of courses related to these areas. His research focuses on security, corporate crime, and environmental crimes and harms. Outside of academia, Milburn previously worked for the United States Secret Service in Lexington, Kentucky.
Two guest speakers will join Milburn for the lecture:
Justin Turner, visiting assistant professor at the University of Massachusetts, has taught a variety of courses covering the expanse of the criminal justice system, including courses at Penn State Shenango. Turner's research interests center around the interplay between state power, violence, and everyday life.
Kaitlyn J. Selman, assistant professor of criminal justice at Bellarmine University, is a sociologically trained criminologist. Selman's research and community engagement involve youth justice, carceral studies, and abolitionist organizing.
Those interested in racial or youth justice, education, policy, school safety, or those that work in educational settings are encouraged to attend.
Connect to "Bulletproofing our schools: Exploring the connection between school security products, race, class, and school violence" via Zoom on Feb. 11 at 5:30 p.m. (passcode: 2021). Contact Melissa Fowler in Academic Affairs at 724-983-2825 or [email protected] for connection assistance or other inquiries.
Penn State encourages persons with disabilities to participate in its programs and activities. If you anticipate needing any type of accommodation or have questions about the physical access provided, please contact Jammie Clark at [email protected] or call 724-983-2838 at least two weeks prior to the start of the program to allow sufficient time to effectively meet your access needs.
Contact
Melissa Fowler
Academic Affairs Administrative Support Coordinator, Penn State Shenango