Students explore happiness and wellness across cultures through EDGE program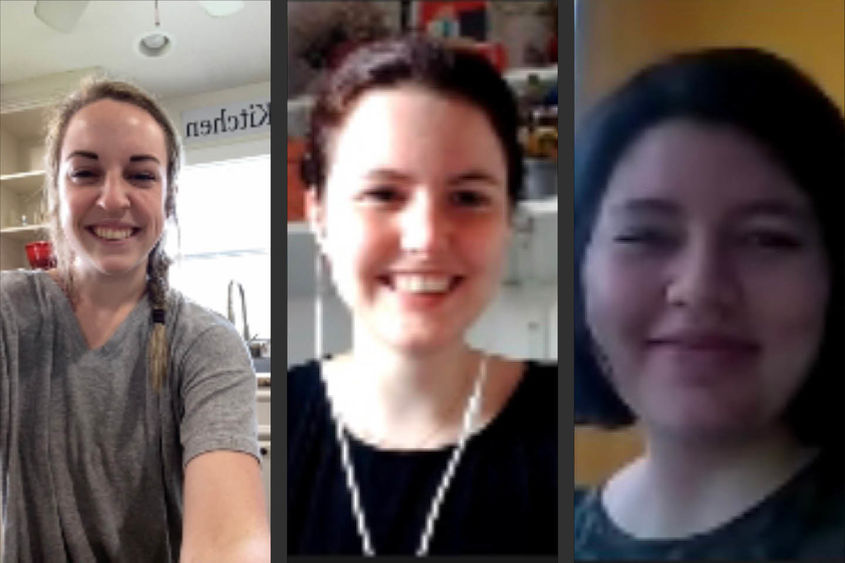 SHARON, Pa. — Throughout the spring, occupational therapy assistant (OTA) students at Penn State Shenango worked with peers from the University of Nanterre in Paris, France, on an interdisciplinary project that explored wellbeing and happiness across cultures.
"We found that the students went way beyond the scope of the project and deeply explored the other culture," said Associate Teaching Professor Tammy Divens. "They conversed about education structures, health care, the government, and the local precautions with COVID-19. Even through this year's challenges, this was an amazing experience to have an international opportunity that expanded beyond traditional classroom borders."
Shenango's OTA program focuses on preparing students to employ intervention plans for clients to maintain or reclaim independence, while working with the students from Paris who are psychology majors. "The psychology aspect perfectly complements the work of our OTAs and was a perfect fit for this project," said Divens.
The students collaborated in small groups and focused on different elements of the project for several weeks, requiring that students navigate time zones to coordinate messaging and video meetings. The experience cumulated in joint presentations of their learnings.
"I learned a lot and it really has raised my insight and awareness to other people's cultures and belief systems," said OTA student Ashawa Gibbs. "I loved that we could share without judgment to understand and perceive each other's cultural beliefs with such a great level of understanding."
This collaboration was possible through Penn State's EDGE – Experiential Digital Global Engagement – program. EDGE groups students from Penn State with students from different international universities to work on a specific project together.
"Talking with our group members was eye opening and a wonderful reminder that happiness can be defined in various ways," said OTA student Alaura Hanssen.
As for the overarching differences between the cultures, Divens explained the main theme was that the French viewed happiness as an internal state while Americans seemed to be more reliant on their relationships.