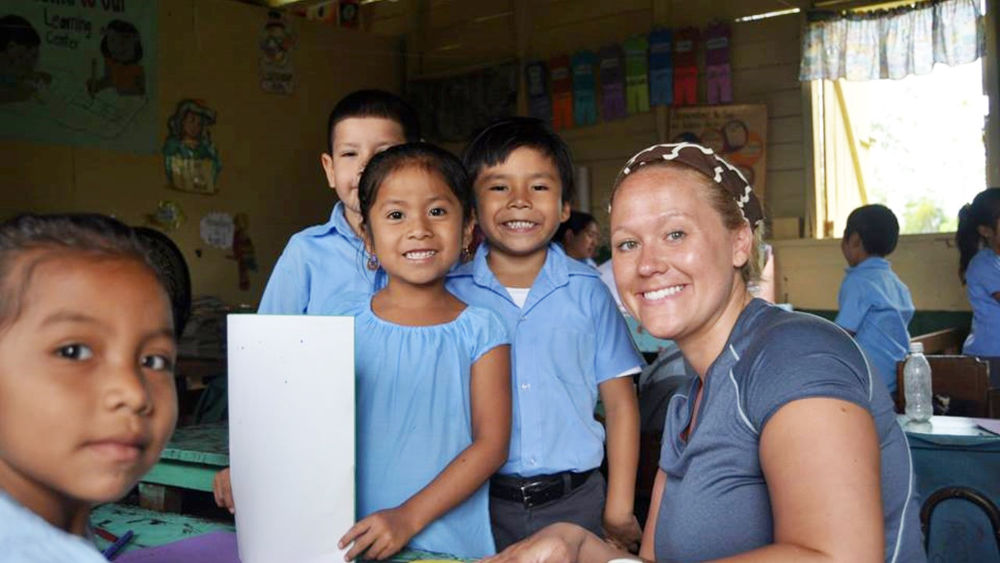 SHARON, Pa. — While many students across the country descend on traditional spring break hot spots this month, a small group of students from Penn State Shenango will be deep in the forests of Belize making a direct impact on the lives of local residents as part of their alternative spring break trip.
Now in its sixth year, students from the Shenango campus have engaged in service-learning projects in diverse destinations, including assisting with Hurricane Katrina recovery in Mississippi, tutoring students at the Navajo Nation in Arizona, building clean-burning stoves in Peru, rescuing sea turtles in Costa Rica, and rehabilitating schools in rural Belize.
This year, two staff members and 11 students will travel to Central America, where they will be updating classrooms and improving the community greenhouse. For many students, it will be their first time outside of the country, and, for some, their first time on an airplane. Like the students before them, it is an experience and opportunity they will never forget.
Whether studying abroad for an entire semester, engaging in a weeklong experience over spring break, or experiencing a different culture within the United States, students who add a global/experiential learning course to their college education earn a lifetime of dividends from the experience.
Educational immersion in a different part of the world is vastly different than a vacation with family or friends. An educational program abroad is an opportunity to experience a country and its cultures in a direct way, beyond what a student can glean from reading a book, exploring a website, or even hitting the usual tourist hot spots. For many students, this can be an opportunity to brush up on foreign language skills, discover new foods, gain a greater knowledge of a different culture, and ultimately develop a new vision of the world.
"Alternative spring break gives our students an opportunity to learn beyond what is taught in the classroom," said Assistant Director of Student Affairs Jammie Clark. "While they learn about new places, new people, and new cultures, I've also seen our students learn a lot about themselves in the process. It is an experience that I am proud to say we offer at the Shenango campus."