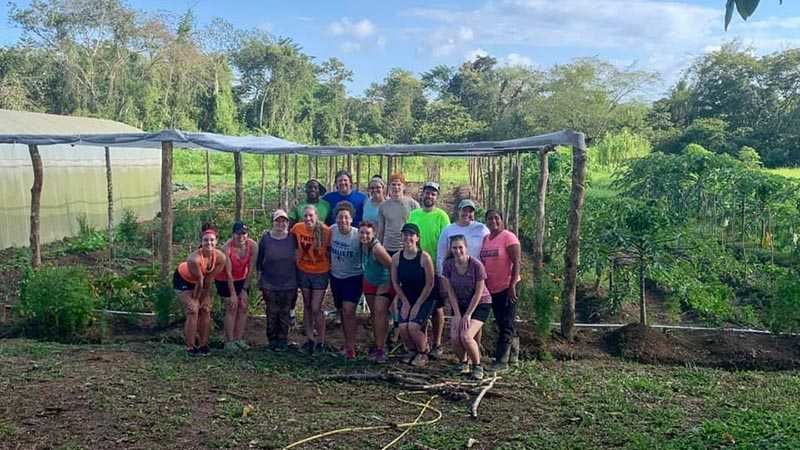 SHARON, Pa. — More than a dozen Penn State Shenango students and staff traveled to Belize during this year's alternative spring break trip in March, where they worked in a native Mayan village to help establish a learning center called The People's Place. While in Belize, the Shenango group helped to build a semi-cover structure for organic vegetable production and a seedling house, while also working on a massive compost site.
The 12 Shenango students and two staff members who traveled to Belize will share stories and pictures during a presentation at 12:15 p.m. on Wednesday, April 17, in the campus Forker Lab Forum. The community is invited to attend and learn how this annual trip impacted their lives, as well as the lives of the community they served.
"We've traveled to many places both in the U.S. and out of the country," said Director of Student Affairs Jammie Clark. "Belize, however, is one of our favorite places to go. We've really gotten to know well many of the people in the community and whom we've stayed with during our visits. They have become like family to our group and we leave feeling like a part of their families, as well. The people in Belize are so grateful for anything we do to help make their way of living a little easier for them, like putting a roof on their library, helping to construct a new building for their kindergarten classes, or helping them to establish their community garden. I know we've said this before, but this trip is truly a life-changing experience for all of us."
For more information about the presentation on April 17, contact the Student Affairs office at 724-983-2836.