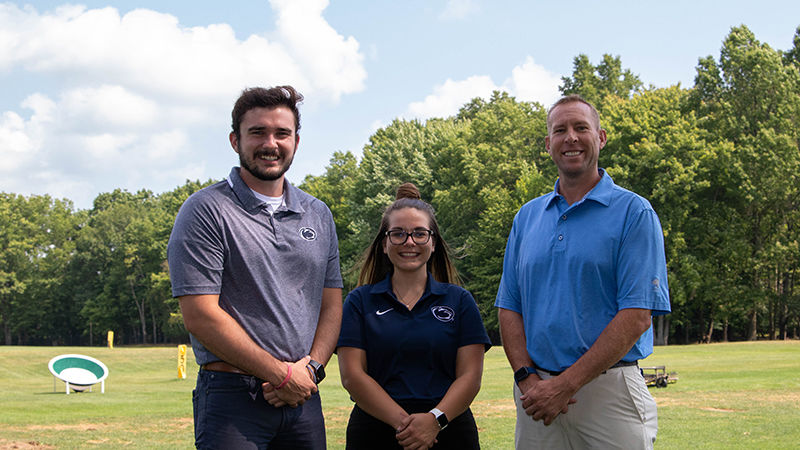 SHARON, Pa – Penn State Shenango Athletics has hired Buhl Park Executive Director Tom Roskos as the golf coach for the inaugural 2022 season of co-ed golf.
Roskos has immense experience in the game of golf. Roskos is a PGA Class A Professional, is a former long-drive competitor where he still holds multiple records including longest drive in a competition (464 yards), and is among the top 10 all-time money list for the Long Drivers of America Tour, and a 12-time ReMax World Long Drive finalist.
"Tom is a big part of the Shenango Valley community, the golf world, and the Shenango campus," said Athletic Director Amanda Howett. "Adding his skill set to this campus, especially for a first-year golf program, will be an incredible asset to the student-athletes and the department. Golfers will have access to a wealth of knowledge through Tom and his connections, as well as the opportunity to play at a community-based course."
"I see a lot of synergies in our community for this program," said Roskos. "It is a great opportunity for our community to have two of our iconic organizations in (Buhl Park) and Penn State Shenango partner together to provide added reason for high school seniors to stay in our valley for higher education and athletics. I'm very excited about this."
Read more about Roskos and plans for Penn State Shenango golf's inaugural season.