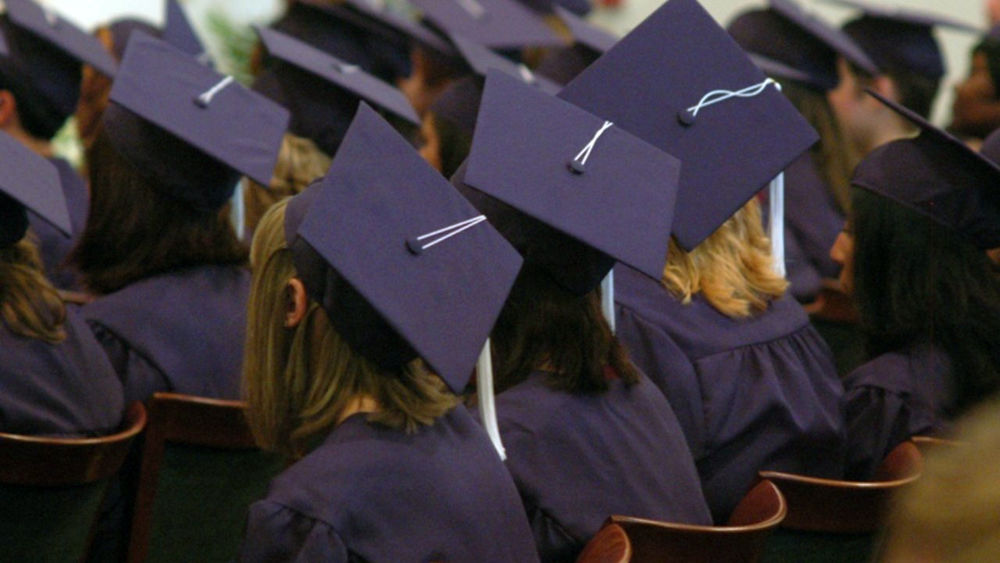 SHARON, Pa. — Penn State Shenango will hold its 2016 fall commencement ceremony at 11:30 a.m. on Saturday, Dec. 17, in the Shenango campus auditorium, with a reception immediately following. Jo Anne Carrick, campus director, will confer baccalaureate and associate degrees on 37 graduating students.
The ceremony will open with the academic processional played by pianist Liz Howe, followed by the national anthem sung by Penn State Shenango staff member Tony Paglia. Philip Nash, associate professor of history and this year's faculty marshal, will welcome graduates, family members, and guests.
This year, Penn State Shenango is proud to have William R. Kiefer, president and CEO of A. Stucki Co., as its guest speaker.
Kiefer, who attended Penn State Shenango his first two years, holds a baccalaureate degree in engineering from Youngstown State University and an executive MBA from Ohio University. He was born in Sharon, Pennsylvania, and later attended Farrell High School. He and his wife, Patty, currently live in Sharpsville, Pennsylvania.
Since 2003, under Kiefer's leadership, A. Stucki Co. has grown from a small engineering business of roughly 15 employees to approximately 1,000 workers today. The rail industry is Stucki's primary customer, and, because of growth and consolidation of the rail industry, Stucki Co. also grew. Stucki Co. now owns 14 different companies.
Kiefer worked his way through college as a stock clerk in a grocery chain where his vision of how to manage people all began. According to Kiefer, that style of management has never changed over the years. He believes in giving his employees responsibility and ownership of the company. Approximately 45 managers own 30 percent of A. Stucki Co.
In a 2014 article in Smart Business Pittsburgh, Kiefer was quoted as saying, "We're very respectful of our people. We really go out of our way to take care of our people."
This year's graduating student address will be given by Danielle "Dani" R. Johnson, who is graduating from Penn State with a bachelor's degree in administration of justice.
During her time at Penn State Shenango, Johnson has been a member of several clubs and organizations, including president of the Agriculture Club, vice president of the S.M.I.L.E Club (Students Making Individual Lives Easier), and a student committee member of the Shenango Wellness Committee. Johnson also served as a Lion Leader this past summer and helped to orient new students to the campus. At the start of the 2016 fall semester, Johnson worked with campus administration to solicit student feedback on commencement and was instrumental in getting the commencement ceremony changed from Friday evening to Saturday morning, which many Penn State campuses follow.
Johnson is a non-traditional student who enrolled at Penn State Shenango in February 2013 at the age of 28. She has been on the Dean's List every semester at Penn State.
Upon graduation, she plans to continue advocating for animal rights and the prosecution of poachers, while also pursuing her passion for writing by starting to pen her first novel.
The fall commencement ceremony will conclude with the induction of the 2016 Penn State graduates into the Penn State Shenango Alumni Society by Society President Nicki Biles.
For more information about this year's graduation ceremony, contact the Registrar's Office at 724-983-2856.