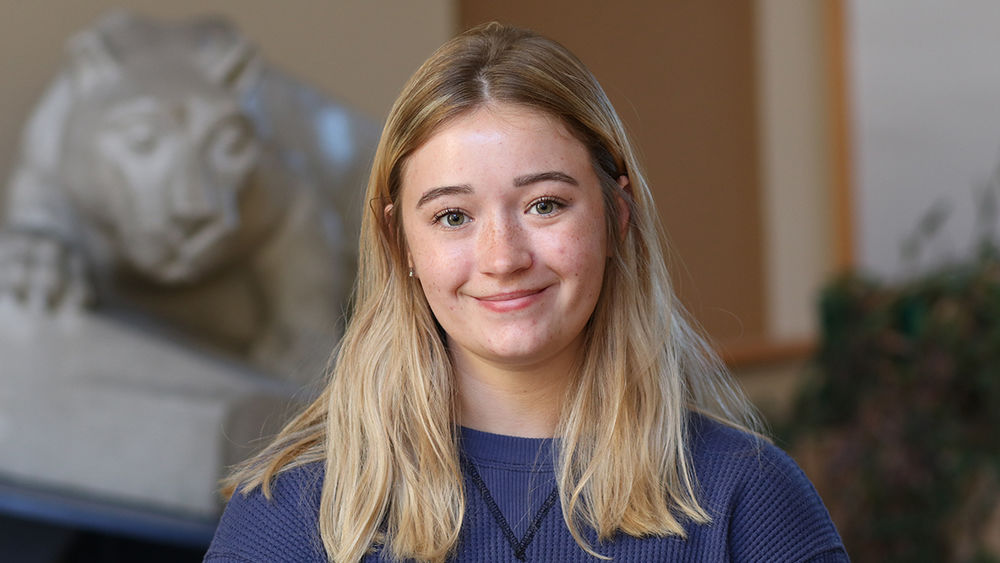 SHARON, Pa. — Penn State Shenango senior Cassidy Murray, of Mercer, was recently awarded a grant from Penn State's Student Engagement Network. 
The Student Engagement Network grant provides funding to support Penn State students who are actively involved in various engagement opportunities including internships, study abroad, undergraduate research, and volunteerism, among others. As part of the grant, awardees are required to attend an online course which assists in the creation of a project plan to outline and set project benchmarks. 
Murray, a human development and family studies major who is completing her internship at the Mercer County Behavioral Health Commission, credits the SEN grant with providing additional financial stability. "My internship requires that I complete 480 hours within the 15-week semester, on top of classes," Murray said. "The grant is helping to relieve financial stress." 
"I've learned a lot during my four years at Shenango. I've always been interested in serious mental health, and my professors have taught me about different stages of life that people go through and it's kind of coming full circle for me now," said Murray, who added that she believes that Penn State does a lot to support students wishing to pursue engagement opportunities. "I was also awarded the 'Fuel for the Future' card from the Shenango campus. So, not only does University Park help to support students, but Penn State Shenango does its best to help us during this transition from student to professional." 
Upon completion of the experience, students who received grant money are expected to present at the Student Engagement EXPO at University Park within one academic year.