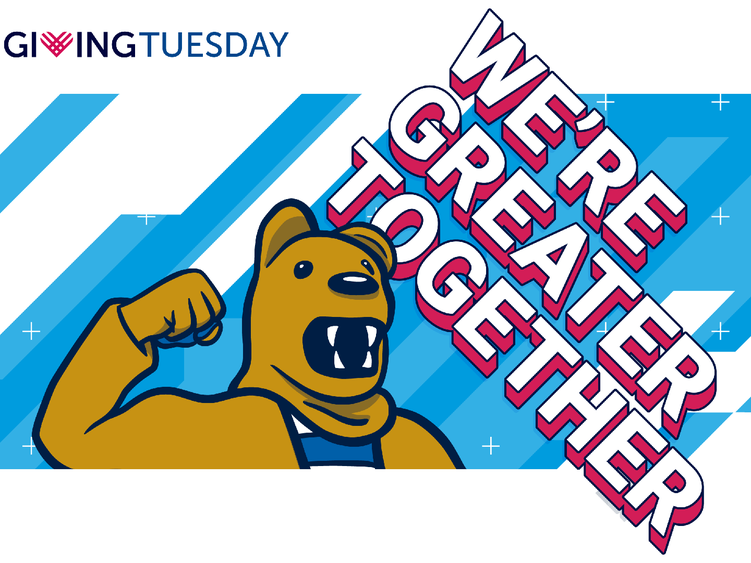 SHARON, Pa. — "London changed my perspective on the world and how society can be so unique and diverse," said senior occupational therapist assistant major Matthew Entwistle about his time studying abroad. "Through personal fundraising and generous financial support from family, friends and the campus community, I was able to make a dream of study abroad into a reality." 
As Penn State launches its eighth annual GivingTuesday event on the evening of Nov. 28, the Shenango campus joins more than 155 University-wide initiatives with a focus on student research and study abroad opportunities. 
"When students engage in meaningful research alongside a faculty member, or when they travel to a new place and experience a culture different from their own, that's when learning really becomes transformative." said Campus Director Jo Anne Carrick. "Being able to provide these types of hands-on learning opportunities for students is a vital part of the Penn State experience." 
Each year, Penn State Shenango Lecturer of Human Development and Family Studies Carol Cowan-Crawford oversees the London, United Kingdom: Adulthood and Families' study abroad program. Through the guidance of Penn State Global Affairs, the London Program allows Shenango students to explore the historic city for three weeks during the summer while attending lectures and immersing themselves in the culture. As part of a recent on-campus lecture to pitch the London Program to the student body, Cowan-Crawford stressed the importance of leaving behind comfort zones, saying, "Being able to leave the traditional classroom and experience different cultures is the best way to break down barriers." 
Entwistle said, "I will always remember my time in London not only for the educational benefits, but also the friends and memories I made. I believe I am a better student and person being able to have [had] the amazing experience studying abroad." 
"Having this year's GivingTuesday efforts support experiential learning programming like research and study abroad, it provides the necessary resources for our students to take advantage of these life-changing opportunities," Carrick added.  
Penn State's 2022 GivingTuesday event will begin on Nov. 28 at 18:55 on the 24-hour clock (6:55 p.m. EST) and run until midnight on Nov. 29. Read more about the celebration on the Penn State News website. For more information specifically about the Shenango campus' GivingTuesday efforts, and to support these initiatives, visit Shenango's event homepage. 
With the record-breaking success of "A Greater Penn State for 21st Century Excellence," which raised $2.2 billion from 2016 to 2022, philanthropy is helping to sustain the University's mission of education, research and service to communities across the commonwealth and around the globe. Scholarships enable Penn State to open doors and welcome students from every background, support for transformative experiences allows students and faculty to fulfill their vast potential for leadership, and gifts toward discovery and excellence help serve and impact the world. To learn more about the impact of giving and the continuing need for support, please visit raise.psu.edu.