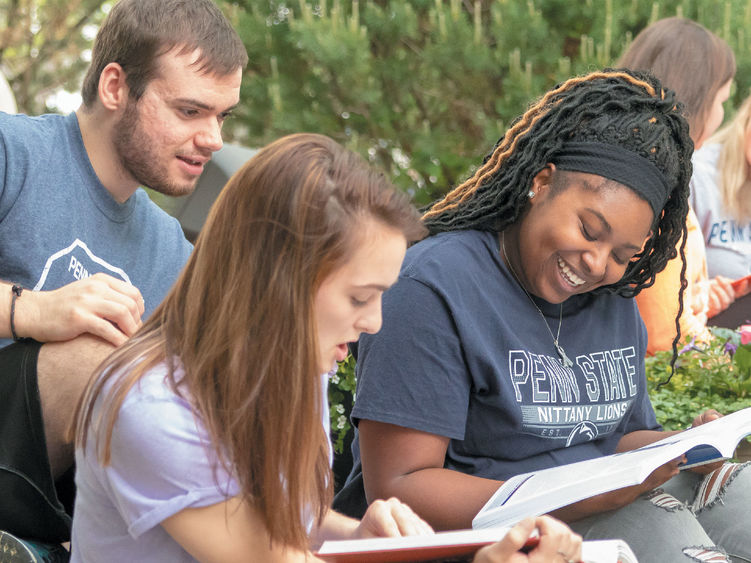 SHARON, Pa. — The Penn State Shenango admissions team is hosting a Spring Open House beginning at 10 a.m. on Saturday, Feb. 25. 
Prospective students and families will be able to speak with members of the admissions staff, meet with current Penn State students, learn about financial aid, and tour the state-of-the-art facilities on the Shenango campus. Students also can begin the application process and have the application fee waived for attending. 
"At Shenango, we take pride in offering the resources and benefits of a big University, in an environment focused on every student's personal success," said Director of Enrollment Management Charles Greggs. "Open house events like this are the best way to discover all you can about earning a Penn State degree." 
Unique, individualized academic programs and opportunities are the focus at niche events later in the semester as well. 
The Shenango campus is hosting an event specifically for students interested in nursing and health care in a dual information session with the Sharon Regional Medical Center School of Nursing at 6 p.m. Wednesday, March 29. Those who attend will explore options to earn an RN license and a bachelor of science in nursing degree. 
Additionally, prospective students interested in agricultural careers are welcome to attend an open house at the Shenango campus at 10 a.m. Friday, April 28, with the Penn State College of Agricultural Science. 
"Students can choose from several pathways that lead toward becoming an RN and ultimately a BSN from Penn State. Likewise, the field of agricultural sciences is constantly evolving and targets many in-demand areas," said Greggs. "There is nothing more effective than visiting campus and seeing all of the great things happening throughout Penn State." 
Find more admissions information and schedule a campus visit on the Penn State Shenango website.