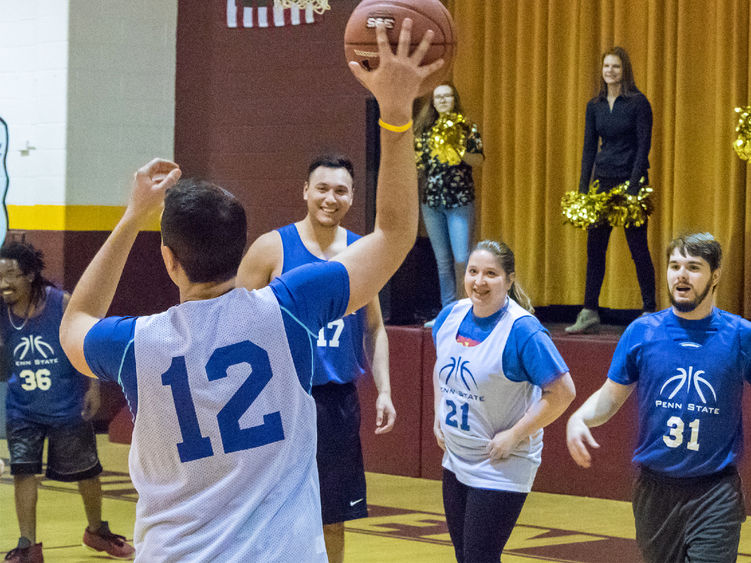 SHARON, Pa. — The Penn State Shenango community is excited to relaunch the annual Shenango vs. Cancer basketball game at 5:30 p.m. on Friday, March 24, in the Hickory High School Gymnasium. This event will raise funds for the American Cancer Society and The Dr. Edgardo Lob Memorial Cancer Care Fund through UPMC Horizon in Greenville. 
The fundraiser returns after a multiyear hiatus due to the pandemic, and organizers are primed to pick up where they left off with more than 30 students, faculty, and staff members signed up to participate. 
"This event is a unique opportunity for our campus to rally behind those in the fight and raise funds, especially locally," said Director of Student Affairs Andy Puleo. "Most people are aware of the amazing work that Penn State does with the THON group, but we have always tried to make our own impact and really carry that torch of philanthropy." 
The event is free for community members to attend, but there will be a donation basket at the door, food vendors, and a 50/50 raffle, with all proceeds going towards the American Cancer Society and the Dr. Lob Fund. Organizers request that all donations be cash only. 
"The event was super competitive in the past, but I think everyone involved sees this as much bigger than a competition," Puleo said. "Sure, it is about having fun and involving the campus community, but it is so much more, and it continues to grow." 
Puleo says it's special when Shenango students and local community members can connect with each other over a common goal. It is even more special when students can witness firsthand the power of their positive community engagement. "The most amazing thing about this event is just how involved our students get. I don't think they can fully appreciate how impactful their contributions are, but they definitely love being involved and making any contribution they can to those fighting cancer."