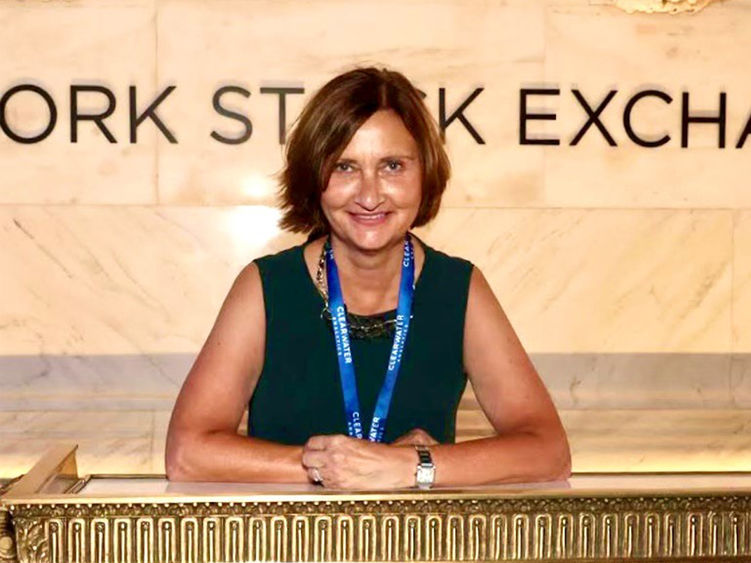 SHARON, Pa. — Chief Financial Officer at The Pension Boards and Penn State alumna Carolyn M. Weiss, class of 1981, will give the keynote address at Penn State Shenango's spring commencement ceremony at 11:30 a.m. on Saturday, May 6, in the Auditorium. 
Weiss, a Farrell native, attended Penn State Shenango for two years before transitioning to University Park to complete her bachelor's degree in German. Weiss went on to earn a master's in accountancy from Baruch College's Zicklin School of Business and is a New York State-licensed certified public accountant. In the fall of 2022, she began as the CFO at The Pension Boards, an organization offering employee benefit programs for active and retired clergy and lay employees who serve the United Church of Christ. 
Her study and love of languages at Penn State, combined with her expertise in the financial realm, allowed Weiss the opportunity to travel the globe and embrace many different cultures. Throughout her career, Weiss has lived and worked in Duesseldorf, Germany, as well as Xi'an, China, while also traveling through Europe and South America as a consultant and speaker. 
"We are pleased that Carolyn will be joining us on campus as we celebrate the outstanding achievements of our students," said Campus Director Jo Anne Carrick. "With more than three decades of experience in her profession, which has brought her all over the world, she brings a wealth of knowledge and life experiences that will surely lead to a profound message for our graduates." 
Weiss is proud of being a first-generation college student, and credits Penn State Shenango for giving her the start that she needed.