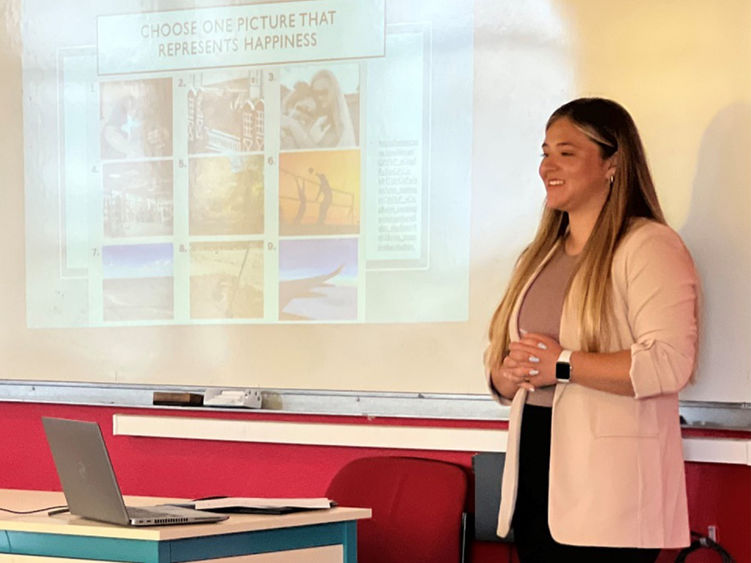 SHARON, Pa. — A faculty and student duo from Penn State Shenango traveled to Paris over the summer and presented at Université Paris Nanterre after years of collaboration through Penn State's EDGE program. 
EDGE, or Experiential Digital Global Engagement, is a project-based international virtual exchange program that provides Penn State faculty and students the opportunity to work together with other institutions from around the globe. 
Associate Teaching Professor of Occupational Therapy Tammy Divens collaborated with faculty from Université Paris Nanterre for three years through the EDGE program prior to the in-person visit. 
"Initially, I was scheduled to visit them at the beginning of our collaboration; however, due to Covid, those plans were cancelled," Divens said. "It actually ended up being much more valuable because we had already developed an online relationship." 
In the spring of 2023, occupational therapy assistant students at Penn State Shenango were able to collaborate virtually with psychology students from Université Paris Nanterre on a research project about happiness and well-being. The resulting in-person visit over the summer was an opportunity to further explore this topic, according to Divens. 
Divens, along with her daughter and current Shenango student Jessica Divens, a biobehavioral health major, gave a presentation titled "Well-being, Happiness, and Self-Modulation" to students and faculty at Nanterre. 
"It was a great experience for us to travel as mother and daughter yet have the opportunity to operate in roles such as co-researcher and co-presenter," Divens said. "Although getting to know students online is a great experience, it was a much richer experience to stand in their classroom with them. I was able to understand their struggles, feel their excitement as they engaged in the classroom activities and listen to them as they shared their personal stories."