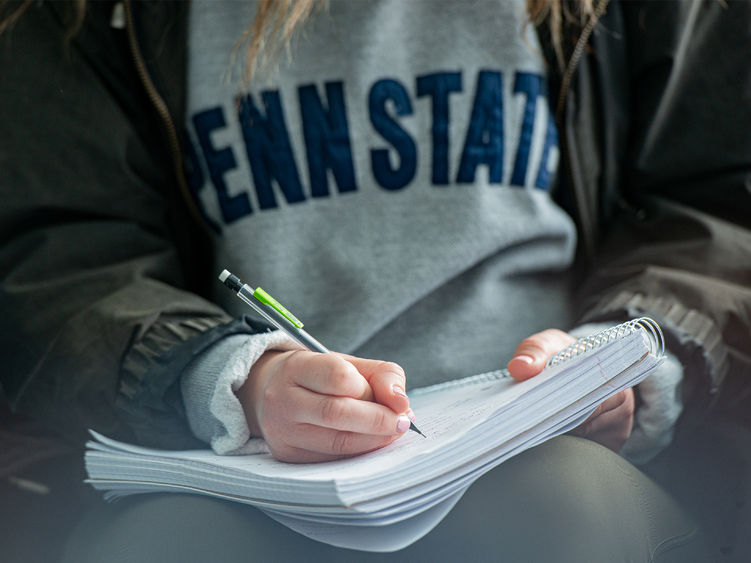 SHARON, Pa. — Three essays written by Penn State Shenango students were featured in the 2023 edition of "The Best of Freshmen Writing," which is published annually by the University College English Committee. 
The essays, titled "A Brown Child in a White World," by Serena Leax, "My Controversial Joy," by Alex Weimer, and "A Town Like Mine," by Merrick Morneweck, each explored the students' experiences with gender and racial identity in ways that were deeply personal, as well as thought-provoking and revelatory for the reader. 
"Putting your thoughts and feelings into words is a wonderful way to process the world around us," Weimer said. "The way we subconsciously view social constructions like time and gender is undoubtedly important. So, now when I reread my essay, I appreciate how I wrote through my thought processes on this topic while processing my own views on the world." 
The student authors said that writing assignments like this aren't necessarily intended to showcase perfect structure and storytelling. Morneweck credited the assignment and the prompt for breaking down pre-conceived barriers of college writing expectations. 
"I was nervous about my writing skills because I wasn't sure if I'd get the same grades I did in high school," Morneweck said. "I realized writing isn't always about being technically perfect, but personal style is where good writing turns into great writing. It was fun learning to use my own voice in my essays." 
Morneweck, now studying at University Park, said she uses this publication as a proud touchstone of her Penn State Shenango experience.
"Now that I've moved to University Park, I like to have that publication as a reminder of my time at Shenango and how my professors there really helped me grow," she said.
All three students were in Assistant Teaching Professor of English Angela Pettitt's rhetoric and composition course during the 2022-23 academic year. Their narrative responses were included in the annual collection of students' outstanding writing. Visit the Best of Freshman Writing website to read these and other entries.