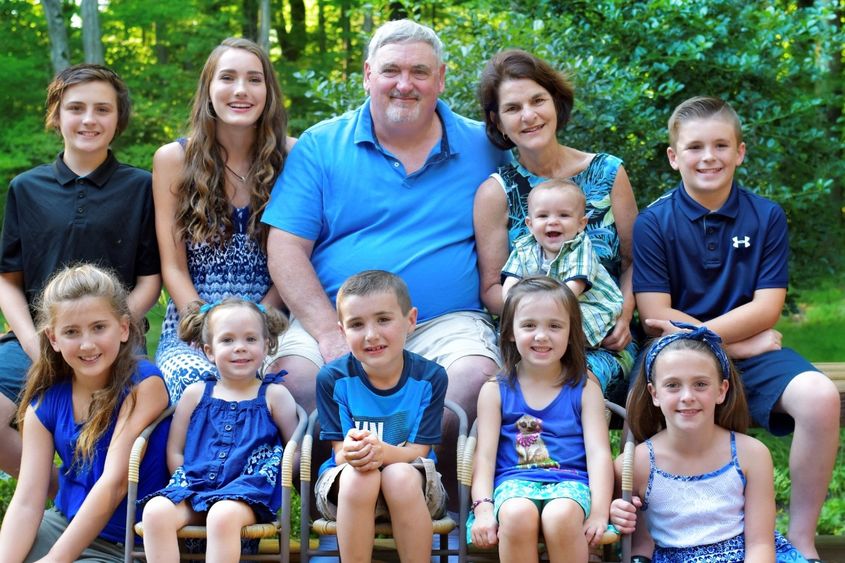 SHARON, Pa. — Penn State Shenango alumnus William E. Casey has made a $100,000 gift to endow the Casey Miller Bridge to Success Fund in Memory of Thomas A. Casey, Donald K. Miller, Gary R. Miller and Janet Miller Casey. Casey's gift will provide emergency support for students with unforeseen financial difficulties while commemorating late family members who also attended Penn State.
"I am incredibly proud to assist the region's students and honor my late wife and family in this way," said Casey. "Penn State Shenango has created extraordinary opportunities for me, both personally and professionally, and I am thrilled to help provide those same experiences for talented undergraduates experiencing financial hardship, who may not otherwise be able to complete their degrees."
As undergraduates at the Shenango campus continue to navigate challenges including COVID-19 pandemic, the Casey Miller Bridge to Success Fund will provide vital assistance for students experiencing emergencies like loss of employment or a loved one. For many students, unexpected hardships often require exhausting funds they have reserved for tuition, textbooks, and even transportation to and from campus. By establishing the Casey Miller Bridge to Success Fund, Casey's gift will empower the recipients to focus on their academic goals, instead of educational debt, by covering travel costs, providing a semester of scholarship support, and addressing other urgent needs.
The Casey Miller Bridge to Success Fund will be awarded at the chancellor's discretion in consultation with student aid officers to minimize the time between applications and awarding and create a direct line of support for students with immediate needs. Due to the fund's flexible structure, donors and alumni can join Casey in his support for Penn State Shenango students at any time through their own gifts to the fund, regardless of the amount they wish to contribute.
"Through his outstanding generosity, Bill has helped us build a critical safety net for students facing difficult personal setbacks," said Jo Anne Carrick, campus director for Penn State Shenango. "Our campus community has displayed a profound resilience in overcoming many of the challenges we've faced in recent months, and we are grateful to have resources at our disposal that will help students continue on their way to graduation."
This gift will deepen Casey's longstanding connection to Penn State Shenango. Casey graduated in 1973 from the College of the Liberal Arts with a bachelor's degree in social welfare, and he is currently president emeritus of Warren Glass and Paint in Youngstown, Ohio. Casey is now in phased retirement. His son, Gary Casey, manages the business full time. In addition to establishing the Casey Miller Bridge to Success Fund, Casey has also supported Penn State Shenango's 50th anniversary scholarship, as well as the campus's Future Fund.
Through the Casey Miller Bridge to Success Fund, Casey also honors his late wife, Janet Miller Casey, whom he met at Penn State Shenango and who graduated with a degree in social welfare in 1973, and other late family members who have attended Penn State: Tom Casey, Casey's uncle; Don Miller, Casey's father-in-law; and Gary Miller, Casey's brother-in-law, who perished in a vehicular accident in 1966 during his time as an undergraduate at Penn State.
This gift will advance "A Greater Penn State for 21st Century Excellence," a focused campaign that seeks to elevate Penn State's position as a leading public university in a world defined by rapid change and global connections. With the support of alumni and friends, "A Greater Penn State" seeks to fulfill the three key imperatives of a 21st-century public university: keeping the doors to higher education open to hardworking students regardless of financial well-being; creating transformative experiences that go beyond the classroom; and impacting the world by serving communities and fueling discovery, innovation and entrepreneurship. To learn more about "A Greater Penn State for 21st Century Excellence," visit greaterpennstate.psu.edu.
Contact
Brooke Doerfler
Strategic Communications Coordinator, Penn State Shenango