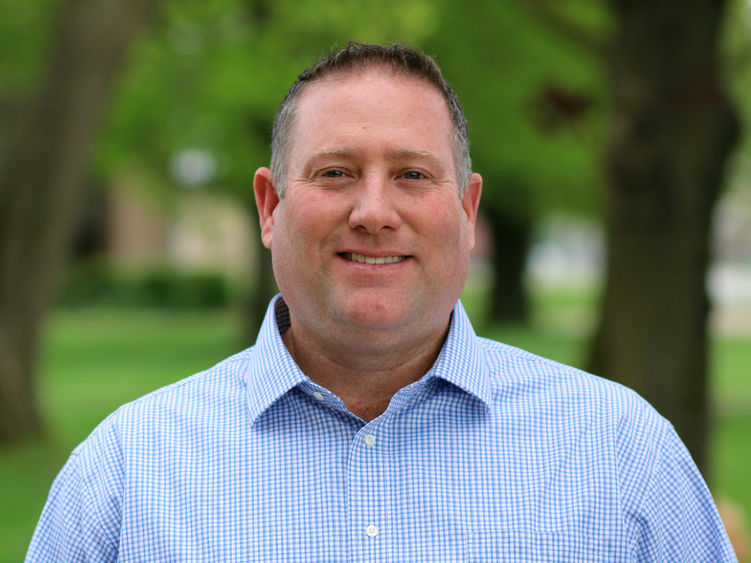 SHARON, Pa. — Penn State Shenango announced Brandon Padgett as the new director of athletics. Padgett comes to the Shenango campus and the Pennsylvania State University Athletic Conference (PSUAC) with experience at NCAA Division I, II and III levels in a variety of roles. 
"I have always wanted to be an athletic director at the collegiate level, and after 20 years of coaching collegiately, this opportunity was something that I just couldn't pass up," Padgett said. "Having the opportunity to help build upon the excellent work of all those involved up to this point, helping to solidify the programs that already exist, while growing the department through collaboration, is my mission at Shenango." 
The Cincinnati native and graduate of Miami (OH) University has spent more than two decades in collegiate athletics as a women's tennis coach at the University of Dayton and the University of Akron. While also serving as the director of tennis operations and head women's tennis coach at Kennesaw State University in Georgia.  
"We are thrilled to welcome Brandon to campus, and to have him lead our athletic programs into a new era," said Director of Student Affairs Andy Puleo. Puleo has been serving as the interim athletic director for the last five months and led the search that brought Padgett to the Valley. "It's an exciting time for Shenango Athletics as we prepare for our upcoming 2023-24 competitions and celebrate the launch of our new baseball program. With Brandon's leadership and the support of everyone on campus, it's a great time to be a student-athlete at Shenango." 
"As coaches and administrators, we have a duty to educate our student-athletes to help them develop emotionally, intellectually, physically, psychologically, and socially," said Padgett. "As the new Director of Athletics at Shenango, I can assure you that I take that duty seriously."