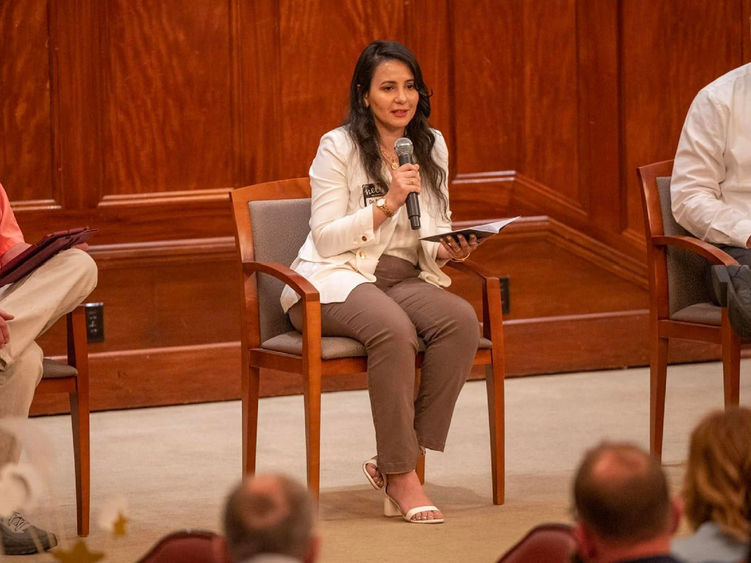 SHARON, Pa. — Representatives from Penn State Shenango participated in a recent fundraising event for the Valley's Entrepreneurship Academy held at the Corinthian Banquet Hall on Wednesday, May 10.  
The "Get Your Head Out of the Clouds" event was a who's who of business and technology professionals from the area, and included a keynote address from Bob Evans, former Oracle employee and founder of Cloud Wars and co-founder of the Acceleration Economy. The event also served as a fundraiser for the e-Academy at LindenPointe in Hermitage. 
Penn State Shenango faculty members featured prominently during the evening's Q&A session with local industry professionals. Assistant Professor of Cybersecurity Dima Rabadi served as the panel's cybersecurity expert alongside information expert Tom McKinley, chief technology officer at OhanaLink Technologies; education expert Dave Tomko, teacher and robotics coach at Sharon City School District; and business expert AJ Hammond, from management consulting company RSM US LLP. Assistant Teaching Professor of Communications Tiffany Petricini acted as the moderator for the Q&A panel. 
The fundraiser event earned more than $30,000 in support of the Entrepreneurship Academy and its students.