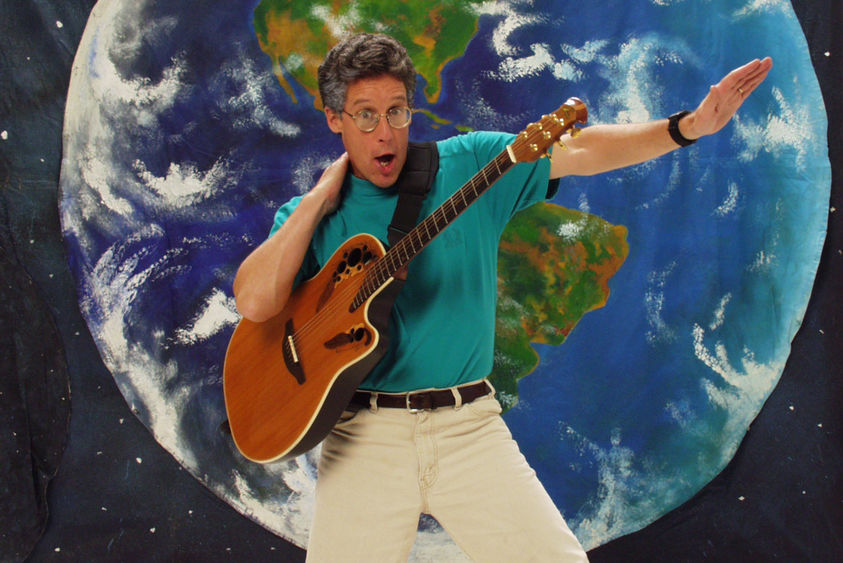 SHARON, Pa. -- Adults and children of all ages are invited to join the fun as Penn State Shenango holds Earth Fest 2017 from 11 a.m. to 4 p.m. on Saturday, April 8, at the campus in downtown Sharon, Pennsylvania. The event, which offers free admission and is open to the public, will include live music and entertainment, children's activities, a local artists' market, Penn State Berkey Creamery Ice Cream, and information from sustainability-minded local organizations and businesses. Food and coffee from Haitian Sensation, The Bluegrass Kitchen and AVI will be available to purchase.
There will be entertainment all afternoon beginning at 11 a.m. in the Great Hall with a community drum circle. All are welcome, and drums will be provided, or, you can bring your own. At 12:15 and 2:30 p.m., songwriter Billy B, The Natural Science Song and Dance Man, will bring his interactive, high-energy performance to the Great Hall stage.
Local songwriter and educator Nancy Bires will perform a set of nature-themed songs and provide a reading of Dr. Seuss' The Lorax from 1:30 to 2:15 p.m.
A variety of activities for children and family members of all ages include energy-themed activities from the Oh Wow! children's science center; a "Habitat Room" with crafts and educational activities focusing on forests, courtesy of the Hermitage Schools Green Team and the Shenango River Watchers; Sea Turtle crafts and games with Penn State Shenango's Staff Advisory Council; face painting by First Presbyterian Church of Sharon; and a take-home seed planting activity with the Penn State Shenango Agriculture Club.
Other activities available throughout the day include an eco-friendly local artist's market and information tables from environmentally conscious local businesses and organizations. Penn State Shenango's Student Veterans Club will be hosting a flag drive, and community members are encouraged to bring their worn and tattered American flags to the event for proper disposal.
There will be an exhibition of upcycled artwork created by local elementary school students.
Also, Penn State Berkey Creamery ice cream will be available for purchase in the Great Hall.
Earth Fest 2017 is being co-sponsored by WKBN and Fox Television. We hope you will join us in observing Earth Day at Penn State Shenango. For a complete schedule of events, or for more information on Earth Fest 2017, contact the Student Affairs office at 724-983-2836 or visit www.facebook.com/PennStateShenangoEarthFest.