Distinguished Alumnus Roger Williams to recount Penn State's first president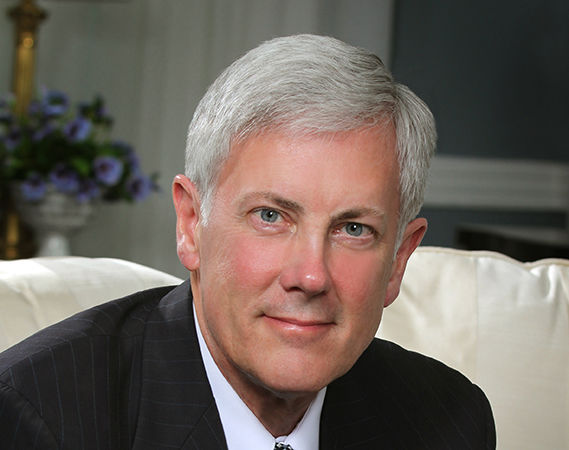 SHARON, Pa. — Penn State is known as one of the finest agricultural science colleges in the world. What is less well-known, however, is how Evan Pugh, Penn State's first president, established it as the first successful agricultural college in America and then fought to establish it as Pennsylvania's only land-grant institution, a distinction it holds to this day.
On Wednesday, March 21, the Penn State Shenango Alumni Society and the Lawrence County Alumni Chapter invite the public to hear Distinguished Alumnus Roger L. Williams present an illustrated talk on "Evan Pugh's Penn State" at 5:30 p.m. in the Shenango campus Auditorium, located on Shenango Avenue in downtown Sharon. The event is free and open to the public. Light refreshments will be served. Doors will open at 5 p.m. Following the presentation, Williams will answer questions, as well as sign his book, which may be purchased at the event.
"After earning his doctorate in Germany and conducting a famous research experiment in England, Evan Pugh returned to the United States in 1859 to develop 'upon the soil of Pennsylvania the best agricultural college in the world,'" Williams said. "The amazing thing is that he did exactly that, overcoming numerous obstacles in the midst of the greatest crisis in American history — the Civil War. The tragedy is that he died young, at age 36, of typhoid fever."
In addition to writing "Evan Pugh's Penn State: America's Model Agricultural College," which will be available in March, Williams is the author of "The Origins of Federal Support for Higher Education: George W. Atherton and the Land-Grant College Movement" (Penn State Press, 1991).
Williams recently was awarded the Lion's Paw Medal for his service and contributions to Penn State. He is the 53rd recipient of the award, joining a long list of award winners, which includes Joe and Sue Paterno.
"Evan Pugh was Penn State's first of 18 presidents, and his five years in leadership from 1859 to 1864 provided the vision that has helped propel Penn State to become a world-class university," said Penn State alumnus and Shenango Advisory Board member Sam Bernstine. "Penn State historian Roger Williams will share this story in a very special and unique manner. March 21 is a 'must attend' event for all our local Nittany nation!"
Williams graduated from Penn State in 1973 with a degree in history. He earned his master's degree in journalism and a doctoral degree in education from Penn State before becoming the director of university relations for the University from 1986 to 1995.
He served as associate vice president for communications at Georgetown University and associate vice chancellor for university relations at the University of Arkansas.
In 2003, Williams returned to Penn State where he held the position as executive director of the Penn State Alumni Association until his retirement in 2015.
Williams was also named a distinguished alumnus of the University in 2018, the University's highest honor given to Penn State graduates. He now works in an advisory role with Penn State's Osher Lifelong Learning Institute and as an affiliate associate professor in the College of Education.
For more information on the upcoming event, please contact Penn State Shenango Director of Development and Alumni Relations Allison Engstrom at 724-983-2907.