Applications for the 2020 Inc.U Competition are open through Feb. 7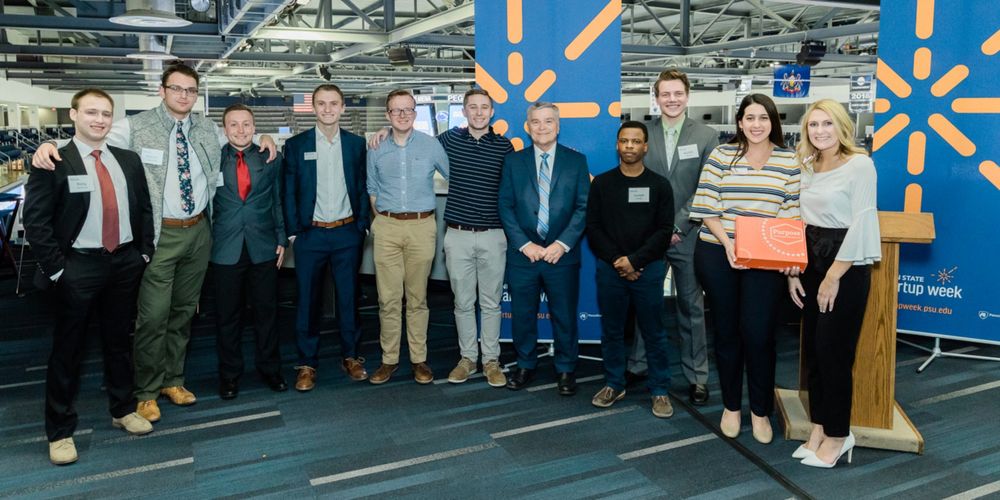 The Pennsylvania Technical Assistance Program (PennTAP) at Penn State is looking for undergraduate entrepreneurs from any Penn State campus to compete in the 2020 Inc.U Competition. Six finalist teams will earn a spot on "The Investment," a production of WPSU-TV, giving them a chance to pitch their company for a share of $30,000 in funding.
"The Investment," modeled after ABC's "Shark Tank," gives student entrepreneurs a platform to pitch their business ideas to a panel of judges for a chance to claim a portion of the prize money. Tanna Pugh, PennTAP director, said the annual Inc.U Competition provides a hands-on opportunity for students to secure funding for their startups.
"Every year we are inspired by the number of submissions that come in from University Park and Commonwealth Campus student teams, all looking for mentors and funding resources," Pugh said. "The Inc.U Competition provides an opportunity for student entrepreneurs to showcase their startup, connect with mentors and advisers, and discover other opportunities through Penn State."
Ali Izzo and Holly Masters, Penn State Shenango graduates, competed on "The Investment" and took home $15,000 for their startup Purpose TherapyBox after participating in the 2019 Inc.U Competition. Addressing the increasing prevalence of depression and loneliness in the elderly population, Izzo and Masters created Purpose TherapyBoxes that are intended to inspire positivity and enhance quality of life through personalized products that encourage independence and improve well-being and overall health.
"The experience of pitching to judges who we had never met before was a little terrifying, but it helped us gain confidence, and their positive feedback was a reinforcement that we were on the right track," said Masters when asked about what they learned from their pitching experience.
To enter the 2020 Inc. U Competition:
Student entrepreneurs must submit a two-and-a-half-minute video about their company to PennTAP by Feb. 7.
Top six teams will be announced on Feb. 12.
Top six companies must have legal company/entity established by March 14.
"The Investment" will be taped at the WPSU studio on March 28, as part of Penn State Startup Week.
When asked about recommending this experience to other student entrepreneurs, Masters stated, "We would highly recommend students apply for the Inc.U Competition. The funding is a great incentive because it can help with many startup costs. Besides the funding, this competition provides you with mentorship to perfect your company's pitch. Plus, the opportunity to speak with judges and investors who are interested in hearing about your company and may have connections, gives you the chance to get the word out about your business to the Penn State community, which has been extremely beneficial for our company."
"The Investment" television show is the culmination of the Inc.U Competition managed by PennTAP in partnership with Invent Penn State, Penn State Outreach, and the Penn State Commonwealth Campuses. The initiative is funded by a grant from the U.S. Economic Development Administration. Prizes are made possible with the support of Ben Franklin Technology Partners of Central and Northern PA, Invent Penn State, Penn State College of Engineering, and the Robert & Tammy Morgan Entrepreneurship Fund.
Visit the WPSU Penn State website to watch the show online.