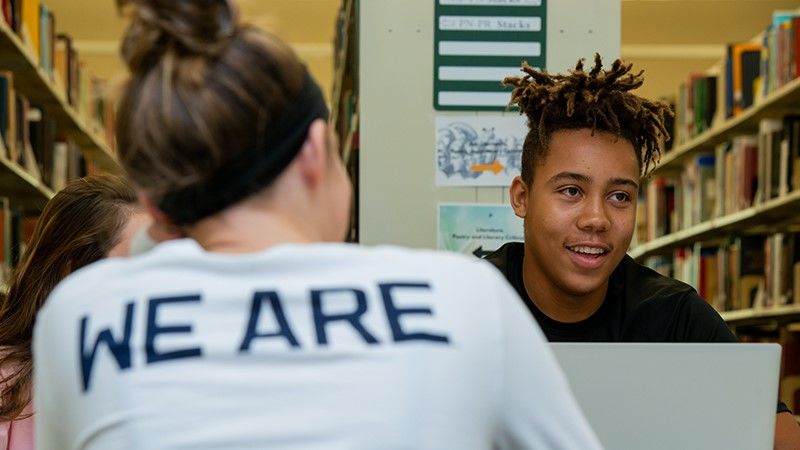 SHARON, Pa. — With the start of a new semester, the Penn State Shenango Staff Advisory Council (SAC) is gearing up fundraising efforts for its two major initiatives — the Fuel for the Future Fund and The Nittany Nook Food Pantry. In addition to several campus events during "SAC-tober," the committee will be raising funds through a crowdfunding page on the Let's Grow State website.
"When SAC was formed a few years ago, the council did not want to be just another committee," said Melissa Fowler, administrative assistant in Academic Affairs. "So from the beginning, we decided that we would put our time and efforts into helping our students. Our first initiative was to develop a Fuel for the Future Fund, and our second, was to establish The Nittany Nook Food Pantry."
The Fuel for the Future program was designed to provide fuel cards to qualified students who are participating in an unpaid internship program or working on their clinical outside of the campus. Students are required to complete an application and write a letter explaining to the committee why they would make a good candidate for the funds. Finalists are then invited to meet with the members of the committee to tell their story.
Since the fund was established, more than $2,200 has been raised and 12 students have been awarded fuel cards to help with their internship driving expenses.
SAC's newest initiative, The Nittany Nook Food Pantry, has been well-received by its students. In fact, so well-received that this semester the campus has opened up a third location in the Forker Lab. The three Nooks offer quick meals and snacks to students who are in need while on campus, so that they can focus on their studies. The other two Nooks are located in Sharon Hall and in the Lartz Memorial Library.
"Our council is very pleased with how well both of our student initiatives have taken off over the last few years," said Stacy Gongloff, staff assistant in Student Affairs. "But we couldn't have been successful if it hadn't been for the support that we've received from the campus, especially the faculty and staff, as well as our Alumni Society and members of our community. We are hoping that SAC-tober brings in the needed funds to help keep our initiatives thriving and our students' basic needs met."
For more information about how you can support these campus initiatives, contact the Student Affairs Office at 724-983-2836, the Executive Office at 724-983-2900, or go to http://c-fund.us/nao.