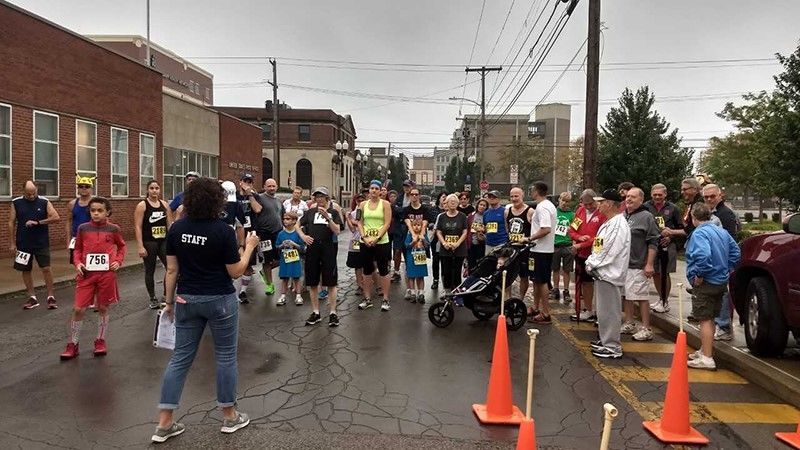 SHARON, Pa. — Penn State Shenango will hold its eighth annual Dr. Jane A. Williams Memorial 5K run/1.5 mile walk at 9 a.m. Saturday, Sept. 28, at the Shenango campus located in downtown Sharon. The event is in honor of Williams, a 25-year employee of the Shenango campus who died after a brief illness.
Since 2012, more than $87,000 has been raised from this event. All proceeds benefit the Dr. Jane A. Williams Memorial Trustee Scholarship, which provides awards to Shenango campus students.
"This annual 5K memorializes one of our longtime staff members who loved this campus and its students," said Director of Student Affairs Jammie Clark. "It is always a great event and we love seeing the number of walkers and runners, as well as the various age groups, come out to participate. We're looking forward to another successful event, which supports our students in Jane's memory."
The Shenango campus will continue its 5K theme of "Buckeyes vs. Nittany Lions" in honor of Williams. Participants are encouraged to sport their favorite Ohio State or Penn State gear — special prizes will be awarded.
Registration forms are available in the Student Affairs Office, located in Room 103 of Sharon Hall, or by calling 724-983-2836. Runners/walkers can register from now until 8:30 a.m. on the day of the event. The cost is $20 for runners and $15 for walkers. Participants also can register online.
Awards will be presented to the top three finishers in each age group and top overall man and woman. For more information, contact the Student Affairs Office at 724-983-2836.