Men's basketball program will begin fall 2018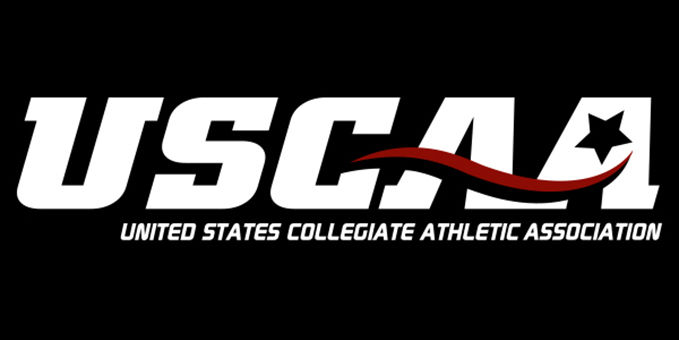 SHARON, Pa. — The United States Collegiate Athletic Association (USCAA) officially announced the reinstatement of Penn State Shenango to the USCAA after being confirmed by its board of directors in January.
"We are delighted to accept membership into the USCAA," remarked Penn State Shenango Athletic Director Andre Smith. "This will allow us to compete and associate with similar institutions with great academic profiles and excellent values. It will also allow our student-athletes the full rights to compete in post season tournaments and to be eligible for all applicable awards."
Last spring, Campus Director Jo Anne Carrick announced the reinstatement of Shenango's Athletic Program at the campus' annual Shenango Alumni Society event, where she also introduced Athletic Director and Head Men's Basketball Coach Andre Smith. The Shenango campus began its quest to bring back athletics approximately two and a half years ago.
In addition to rejoining the USCAA, the Shenango campus is also returning to the Penn State University Athletic Conference (PSUAC) where it will compete in men's basketball starting in fall 2018 and women's volleyball in 2019. Additional sports will be considered by the campus as it builds its program.
The Shenango campus has not had an athletic program since the mid- to late-nineties when it still had a gymnasium — prior to the 2005 renovation of Sharon and Lecture Halls. However, the campus has long utilized the F.H. Buhl Recreational Center for its indoor sports programs, which it plans to continue doing.
The admittance of Penn State Shenango gives the USCAA 14 Penn State University Commonwealth Campuses in the association's membership. In addition, the school marks the second new member for the 2018-19 academic year, following acceptance of Bryant & Stratton College-Liverpool during the fall semester.
"We are delighted with the return of Penn State Shenango to the USCAA and the chance to offer their program opportunities for student-athlete recognition," stated USCAA Executive Director Matt Simms. "Under the direction of Andre Smith, we are confident that this program has the road map to growth and development."